Teacher's Guide
A More Perfect Union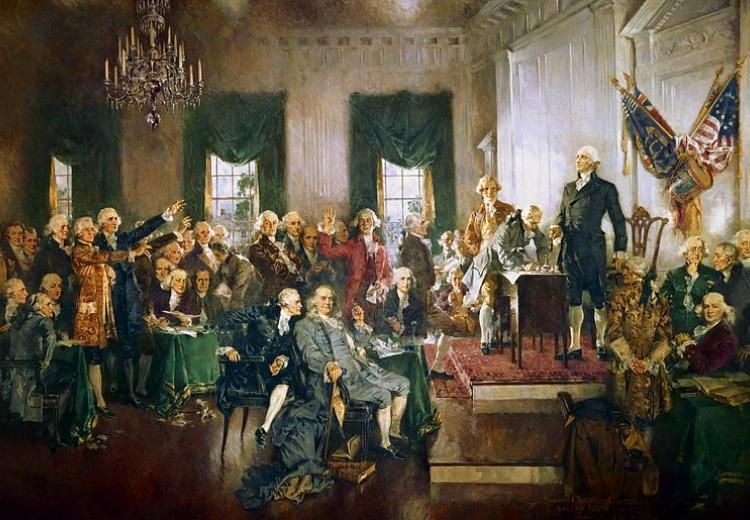 The NEH initiative "A More Perfect Union" supports civics and U.S. history education in preparation for the 250th anniversary of the founding of the United States. This Teacher's Guide brings together EDSITEment resources in history, civics, literature, arts, and culture that promote a deeper understanding of American history and culture and that advance civic education and knowledge of the core principles of U.S. government.
Each set of resources is accompanied by a series of compelling questions and connections that invite students to reflect on broader themes and issues and to approach the idea of "a more perfect union" across the humanities.
Guiding Questions
What does it mean for a union to be made "more perfect"?
What role do the humanities play in fostering "a more perfect union"?
What are the roles and responsibilities of citizens and government in a democratic society?
Arts & Culture of America