Teacher's Guide
A More Perfect Union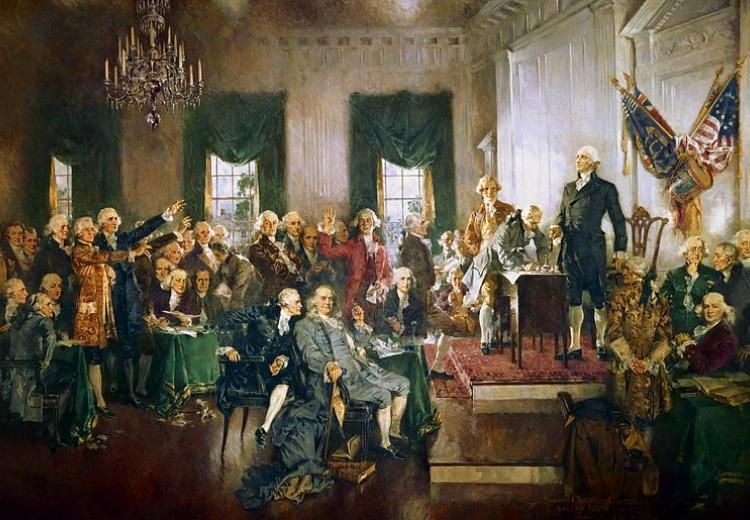 In preparation for the 250th anniversary of the signing of the Declaration of Independence, the NEH "A More Perfect Union" initiative invites us to explore the stories of our ongoing quest to become a more just, inclusive, and sustainable society. This Teacher's Guide highlights EDSITEment resources in history, civics, literature, arts, and culture that bring these events and discussions into the classroom.
The collection offers resources that bring the perspective of the humanities to questions of racial justice, gender equality, the evolution of the American landscape, and America's place in the world. Many examples come from the debates and documents that form the foundations of American government. Also included are resources that show how Americans have wrestled with these questions in works of literature and art. Each set of resources is accompanied by a series of compelling questions and connections that invite students to reflect on broader themes and issues as they examine their own role in the enduring work of building "a more perfect union." 
Guiding Questions
What does it mean for a union to be made "more perfect"?
What role do the humanities play in fostering "a more perfect union"?
What are the roles and responsibilities of citizens and government in a democratic society?
How have groups and individuals in U.S. history worked toward "a more perfect union"?
Building A More Perfect Union Lesson Book
Arts & Culture of America