Media Resource
Picturing America: Saint-Gaudens & Homer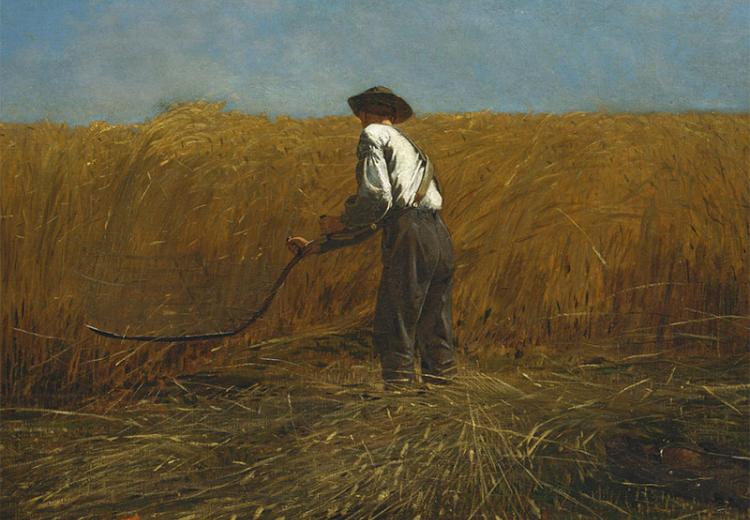 The Civil War was a devastating conflict. Hundreds of thousands of people died, and those veterans that survived the war faced the prospect of returning to "normal life." Augustus Saint-Gauden's "Shaw Memorial" and Winslow Homer's "The Veteran in a New Field" represent two artists' attempts to grapple with the aftermath of the war.
View the video (7 minutes) from Picturing America.

Access the Picturing America lesson plans for Homer and Saint-Gaudens.
Classroom Connections
Comprehension Questions
What was the significance of the 54th regiment?
How does Homer communicate the identity of the veteran in his painting, other than through the title?
Why did Homer paint over the more modern sickle?
EDSITEment Resources
Explore each painting in greater depth with these lesson plans: Homer's Civil War Veteran: Battlefield to Wheat Field (grades 6-8) and The Massachusetts 54th Regiment: Honoring the Heroes (grades 6-8).
EDSITEment has an extensive collection of resources addressing the Civil War and Reconstruction that can help students develop a fuller understanding of the historical context in which Saint-Gaudens and Homer created their works of art.
These works can also be used to support reflections on the experiences of veterans of more recent conflicts. The following resources can help students draw connections:
"Shaw Memorial" in particular can help students think about public memorials and commemoration. Other EDSITEment resources on these topics include: