Lesson Plan
A Raisin in the Sun: Whose "American Dream"?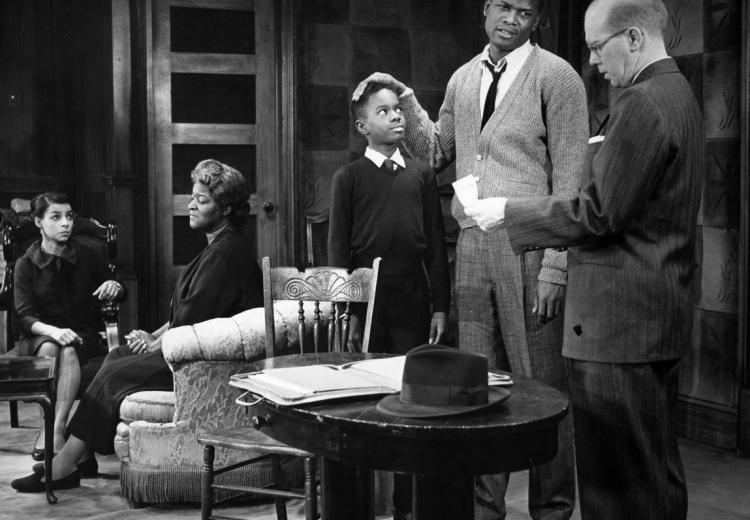 Lorraine Hansberry's A Raisin in the Sun provides a compelling and honest look into one family's aspiration to move to another Chicago neighborhood and the thunderous crash of a reality that African Americans faced when attempting to do so. A critical reading of A Raisin in the Sun offers students many opportunities to evaluate the shifting meaning of and access to what has been constructed as "The American Dream" in U.S. history and culture. 
This interdisciplinary lesson includes a critical reading and analysis of the play, close examination of biographical and historical documents produced at different times during the long civil rights movement, and assessment options that provide students with opportunities to produce new scenes in graphic or comic form, a newly imagined script based on primary source research, a soundtrack for the play, and annotated maps that bridge the past and the present. 
Guiding Questions
What constitutes "The American Dream" and in whose interest does this concept exist?
How does A Raisin in the Sun mirror and provide a window into the intersections of race and the social, political, and economic climate of the U.S. during the mid-twentieth century?
To what extent have the arts been informed by the social and political realities of the time and vice versa?
Why does A Raisin in the Sun remain relevant today?
Learning Objectives
Analyze how the concept of "The American Dream" came into existence and evaluate the extent to which it's components and values are shared. 
Examine the historical era in which the play was written and the social impact of its existence within U.S. culture. 
Engage in a literary analysis of A Raisin in the Sun by analyzing characterization, plot, setting, figurative language, theme, and symbolism.
Complete a comparative analysis using the play and other texts produced of the time in response to the compelling questions.
Evaluate the historical and cultural significance of the play and its inclusion in the American literary and theatrical canon today.