Media Resource
Picturing America: The Chrysler Building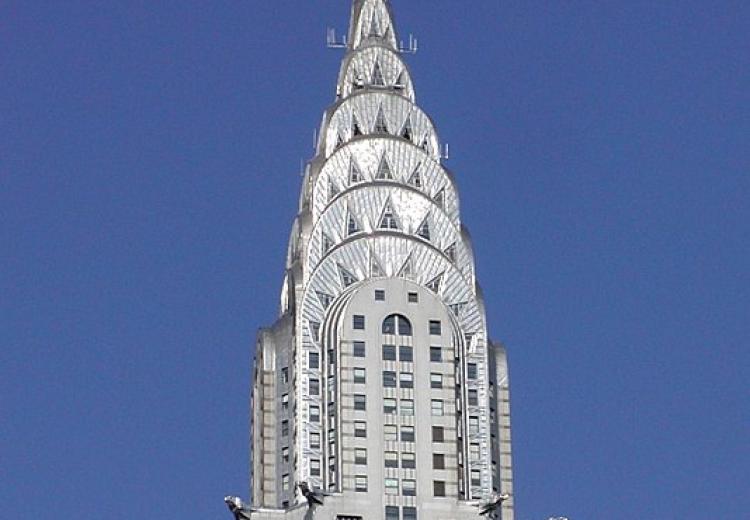 In the 1920s, the growing post-war economy and pro-business climate spurred fierce competition among the (usually male) business owners of the United States. The architectural manifestation of this competition is visible on New York City's skyline, where corporations and wealthy individuals sought to outdo each other by building ever-taller skyscrapers. The Chrysler Building, designed by architect William van Halen for Walter P. Chrysler, an enormously wealthy figure in the automotive industry, has become one of the most celebrated buildings of this period—though this wasn't the case when it was first built. To learn more, view the Picturing America video below.
View the video (6 minutes) from Picturing America.
Classroom Connections
Comprehension Questions
What makes the Chrysler Building so distinctive and captivating?
Why might it be considered "the ultimate symbol of the Jazz Age"?
How did Van Alen ensure that his building was taller than the competition?
What were common responses to the Chrysler Building when it was first constructed?
Discussion Questions and EDSITEment Resources
The Chrysler Building can be studied from a variety of perspectives: