Media Resource
Picturing America: "The Sources of Country Music" and "The County Election"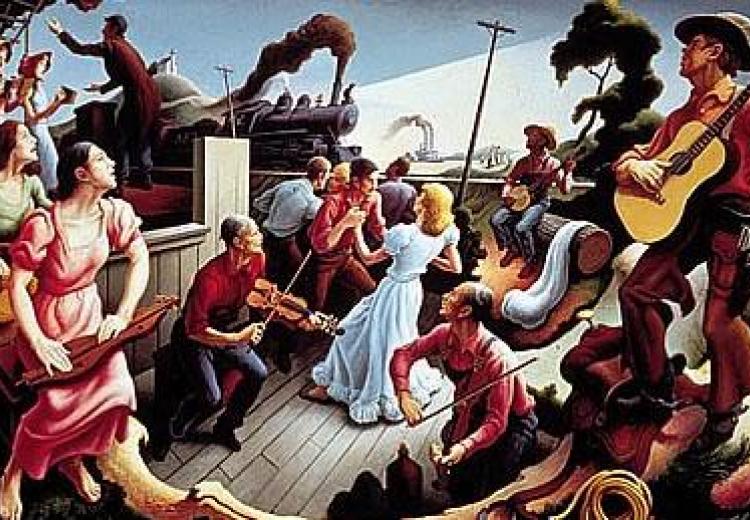 Over a century apart, George Bingham and Thomas Hart Benson painted two works of art representing aspects of American public life and democracy. Bingham's "The County Election" shows a local election in 1852; Benson's "The Sources of Country Music" shows five scenes depicting various influences on American folk music. Learn more about these two works of art in the Picturing America video, below.
View the video (7 minutes) from Picturing America.

Access the Picturing America lesson plans for "The Sources of Country Music" and "The County Election."
Classroom Connections
Comprehension Questions
What are the different musical instruments that have shaped American folk music?
How does race figure in Benton's mural?
Who is included in Bingham's county election?
These images were created more than 100 years apart. What similarities and differences do you note in their portrayal of American communities, democracy, and public life?
EDSITEment Resources
The following EDSITEment lessons, grouped by theme, provide some ways to bring these works of art into the classroom.
Democracy, popular sovereignty, and citizenship
American music
Folk traditions