Media Resource
Picturing America: Pottery and Baskets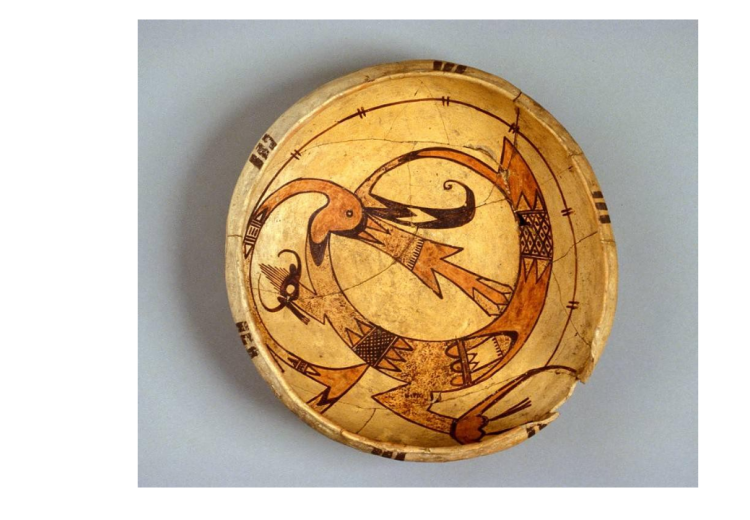 In this video from Picturing America, Sue Coleman, a master basket weaver of the Washo Tribe, describes her work and how knowledge of basket weaving is passed from one generation to the next within her community.
View the video (6 minutes) from Picturing America.
Classroom Connections
Comprehension Questions
Where are these objects from?
How are the pieces similar to each other?
How are both "roots" and "routes" reflected in these pieces of art?
How do the baskets of the Washo Tribe show intergenerational transfers of knowledge?
Discussion Questions
This EDSITEment Teacher's Guide to American Indian History and Heritage provides a helpful starting place for discussing Native peoples and questions of knowledge in connection with indigenous communities.
How do scholars know what they do about works of art created by indigenous people thousands of years ago?
How are both continuity and discontinuity reflected in these pieces?
What tensions or paradoxes are there in the idea of the "preservation" of indigenous cultures and societies?
Unlike many of the other pieces in the Picturing America curriculum, the Anasazi pottery, Sikyátki bowl, jar by María Montoya Martínez and Julian Martínez, and baskets by Louisa Keyser or Dat So La Lee, Caesar Johnson, and Carl Toolak are all presented as part of the same lesson plan. This is despite the fact that they were produced by different people living in different (and often distant) communities at very different points in time. What do you make of this decision? What does it illuminate, and what does it obscure?