Media Resource
BackStory: How Reconstruction Transformed the Constitution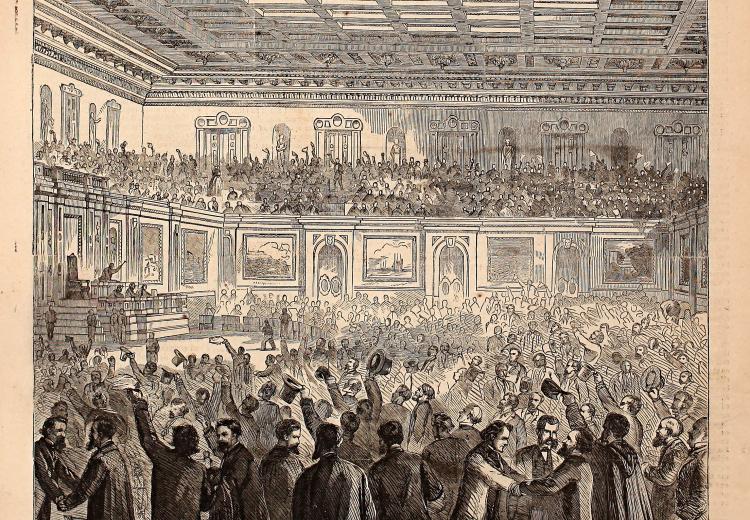 In this episode of BackStory entitled "How Reconstruction Transformed the Constitution," host Ed Ayers speaks with Pulitzer-prize winning historian Eric Foner about Reconstruction and how it served as a "second founding" of the United States.
A full transcript can be found at the BackStory website.
Below, you can find comprehension and discussion questions about the episode, as well as EDSITEment resources about Reconstruction and its legacies.
Comprehension Questions (with timestamps)
Discussion Questions and Activities