Media Resource
Picturing America: Paul Revere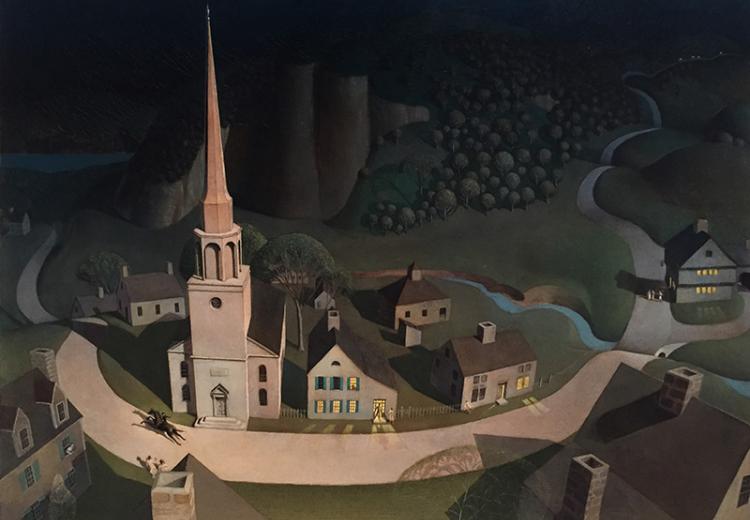 Paul Revere's famous ride from Boston to Lexington has been commemorated in poems, stories, reenactments, and works of art for over two centuries. This Picturing America video explores two paintings of Revere, one by John Singleton Copley, from before Revere's ride, and one by Grant Wood, from over a century after.
Watch the video (5 minutes) from Picturing America.

Access the Picturing America lesson plans for Copley and Wood.
Classroom Connections
Comprehension Questions
What is unusual about Copley's portrait?
On what did Wood base his painting of Revere's ride?
What humorous elements does Wood introduce and to what effect?
EDSITEment Resources
The following selection of lessons explores Paul Revere's ride and how it has been remembered over time.