Media Resource
Picturing America: Sheeler & Wright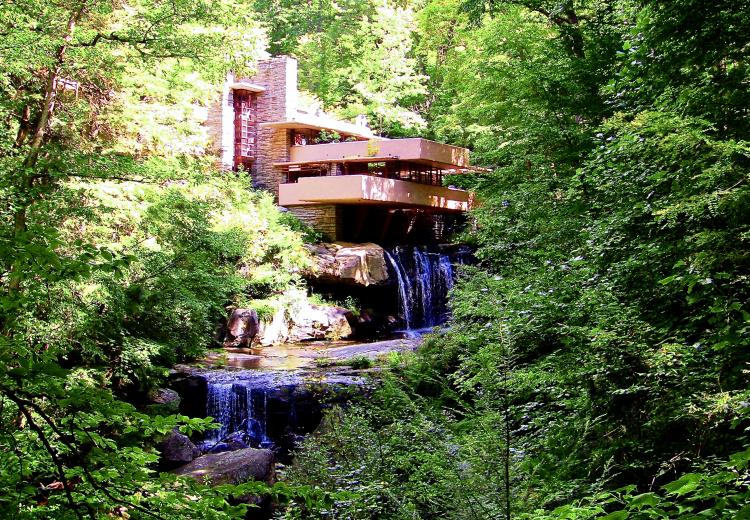 The tension between the natural and the artificial threads through art in many mediums and periods. Charles Sheeler, a professional photographer, created precise landscape paintings that defy traditional expectations: rather than untouched vistas, his work celebrates the triumph of U.S. industry and the changes wrought on the land in its wake. In Frank Lloyd Wright's Fallingwater, on the other hand, inhabitants are situated on top of the waterfall, looking out over pristine nature.
View the video (6 minutes) from Picturing America.

Access the Picturing America lesson plans for Sheeler and Wright.
Classroom Connections
Comprehension Questions
How are Falling Water and "American Landscape" "cathedrals"?
How do Sheeler's photographs and paintings converse with each other?
How did humans' relationship to nature change over the course of the 19th century?
What aspects of Falling Water shape the way viewers/inhabitants relate to nature?
Discussion Questions
These guiding questions can spark discussion and debate about the ideas raised by these works of art and architecture.
How is the relationship between human and nature portrayed in Sheeler and Wright's works? What techniques do these men use to shape the viewer's relationship to the environment?
How do both Wright and Sheeler invert expectations with their respective works?
EDSITEment Resources
The following EDSITEment resources provide ways to explore the themes of nature, industry, and environment in more detail.