Lesson Plan
Visual Records of a Changing Nation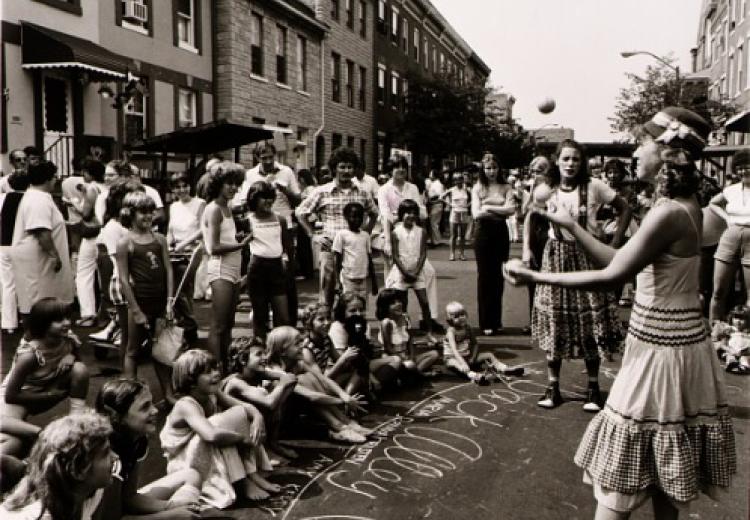 From 1976-1981, the National Endowment for the Arts (NEA) sponsored a program of photographic surveys in 55 communities in 30 states across the United States to celebrate the bicentennial of the country's founding. These surveys created a new visual record of a changing nation. Survey projects included preserving or working with historical collections; however, most were commissions of new work by an emerging generation of documentarians, many of whom became prominent figures of American photography.
This instructional plan may be used with images from any of these surveys or any other photodocumentary series of your community. In each analysis activity, students are challenged to look closely at photographs as source documents and interrogate them in order to discover complexities in an image, its context, or the work of documenting a community. Each activity challenges students to access prior knowledge and apply it in a novel context, then generate questions or identify information gaps, and finally consider how the protocol might be valuable in real world scenarios. These materials were developed as part of a partnership between the Smithsonian American Art Museum and the National Endowment for the Humanities in support of the "A More Perfect Union" initiative.
Guiding Questions
What is a community and what does it mean to belong in a community?
To what extent do communities change over time?
What might changes and consistencies within a community tell us about their larger political and social context (state, region, country)? 
How and why are communities across the U.S. depicted differently or similarly?
What might depictions of communities tell us about the challenges and opportunities of democracy?
What should we keep in mind when analyzing photographs?
Why does visual representation matter in a democracy?
Learning Objectives
Analyze photographs as visual texts and create interpretations through evidence-based reasoning.
Apply historians' habits of mind to present-day issues within your own community.
Document present-day issues through the creation of photographs and oral histories.