Teacher's Guide
Oral History as an Educational Experience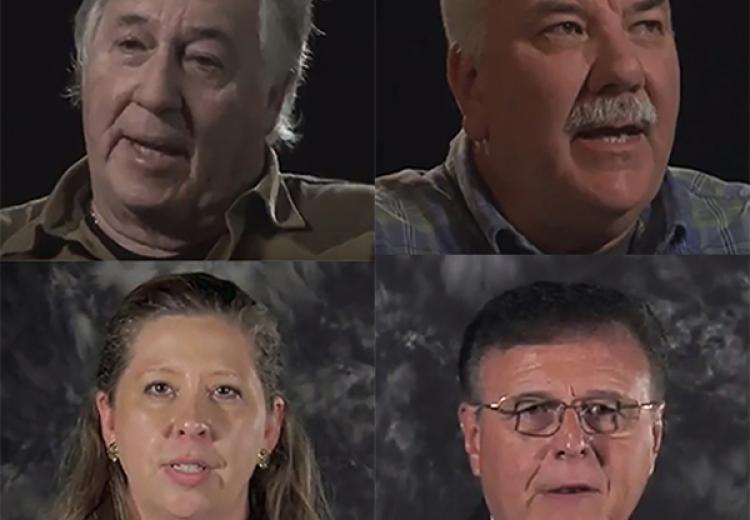 "It was an amazing experience to meet and talk to a veteran." 
"I feel more connected to history." 
"I feel very proud and happy that I did this… My opinion of history has changed... it seems much more interesting now." 
"This oral history experience was amazing. I learned so much and will never forget this!" 

—Students from the Veterans Oral History Project

The above quotes are courtesy of students who have participated in the Veterans oral history project developed by Mrs. Jennifer Davidson of Southern High School in Anne Arundel County, Maryland. Mrs. Davidson designed a program that has students work in groups to conduct oral history interviews with residents of Maryland who served in Vietnam. 
Students learned about the "twists and turns" of life, the moment-to-moment decisions that changed lives, and the backstories that made essential connections between biography and history. Ultimately, they used their oral history interviews to produce compelling short video documentaries containing interpretations that give new meaning to the Vietnam experience. Public celebrations honoring the veterans have been the culminating events over the last two years of the program. In addition, the historical documents will ultimately reside at the Maryland State Archives
A consortium of the program's partners made this long-term project possible, including Southern High School's Signature Program; Maryland Public Television; The Maryland State Archives; the Maryland Museum of Military History; The Martha Ross Center for Oral History at UMBC; grant evaluator Dr. Laura M. Wendling; and Maryland Humanities, which funded the endeavor entitled: Maryland Veterans: A Journey through Vietnam. Thus, Mrs. Davidson and her students also benefited from strong professional support that allowed the students to get their hands "dirty" in history as they recorded accounts never before documented.
Based on this model oral history experience, the toolkit includes instructional concepts, ideas, and strategies for use by educators to design a curriculum that reflects their instructional goals and the needs of their students while appreciating Vietnam veterans in their community.
Dr. Barry A. Lanman
Director, Department of History
The Martha Ross Center for Oral History, University of Maryland Baltimore County
Guiding Questions
What do we learn by speaking with people who lived during historic events and eras?
How do we incorporate oral history and story telling into historical records?
How do we preserve and share oral histories?
Benefits of Using Oral History in Classroom
Oral History Supports Historical Thinking
Planning an Oral History Project
Selected Instructional Techniques
Specialized Issues and Considerations
Student Oral History Products
Evaluation of Process and Products
Preservation of Student History Interviews