Lesson Plan
Chronicling and Mapping the Women's Suffrage Movement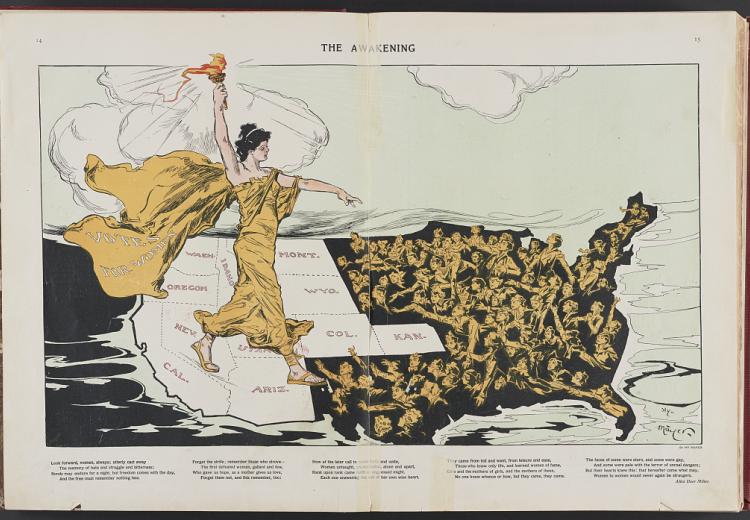 This lesson brings together digital mapping and the Chronicling America newspaper database as part of an inquiry into how and where the women's suffrage movement took place in the United States. Primary source newspaper articles published between 1911-1920 and maps from 1918-1920 are used to prompt student research into how women organized, the type of elections that women could participate in (did where you live determine when or if you could vote?), and the extent to which the 19th Amendment transformed voting rights in the U.S. This lesson is also part of the Smithsonian Learning Lab collection entitled Breaking Barriers: Women's Suffrage. 
Guiding Questions
When and where did some women get the right to vote during the 19th and early 20th centuries?
How did some women obtain the right to vote prior to passage of the 19th Amendment?
To what extent did the 19th Amendment fulfill the goals of the suffrage movement?
How is the debate around women's suffrage relevant today?
Learning Objectives
Examine maps and newspaper articles to learn where, when, and how women earned the right to vote.
Evaluate the significance of geography within the suffrage movement and the expansion of voting rights. 
Evaluate the degree to which voting rights were extended before and after passage of the 19th Amendment.
Construct arguments based on evidence derived from maps and newspapers to respond to the compelling questions.