Media Resource
Blues Reflections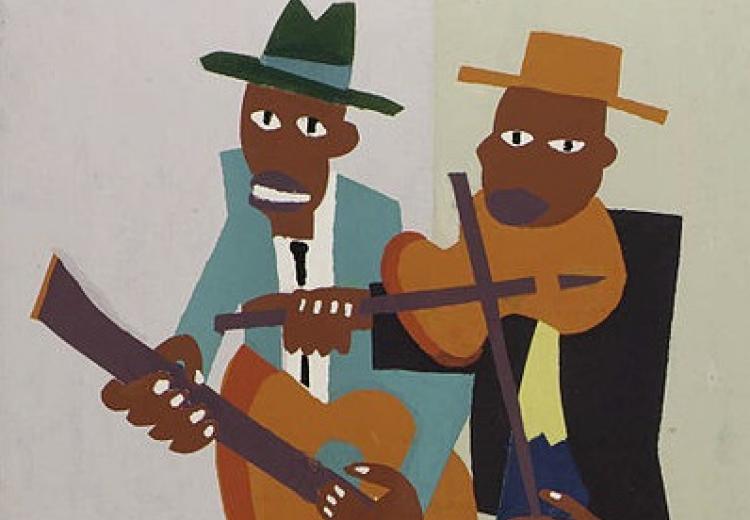 The African roots of the blues have long been debated by artists and music critics alike. In this episode of Afropop Worldwide entitled Blues Reflections, you'll hear different perspectives on what the blues is, where it comes from, and what it means.
Learn More
Afropop Worldwide produced another episode discussing Africa and American blues music.
On episodes from American Roots Music (PBS), learn about the history and evolution of different kinds of popular American music, including the blues.
The NEH-funded American Routes includes a series of programs on blues, folk, jazz, cajun, country, rockabilly, and other forms of Americana music.
Classroom Connections
On EDSITEment, students can learn more about the formal qualities and wider resonance of blues music with the lesson plan Learning the Blues (grades 9-12). The Music of African American History (grades 9-12) situates the blues in the wider sweep of African American musical traditions.
From the PBS series American Roots Music, the lesson plan Desegregating the Airwaves: Blues on the Radio (grades 9-12) helps students reflect on the reception and dissemination of the blues—and African American artistic traditions more generally—in the segregated United States.