Lesson Plan
Who Were the Foremothers of the Women's Suffrage and Equality Movements?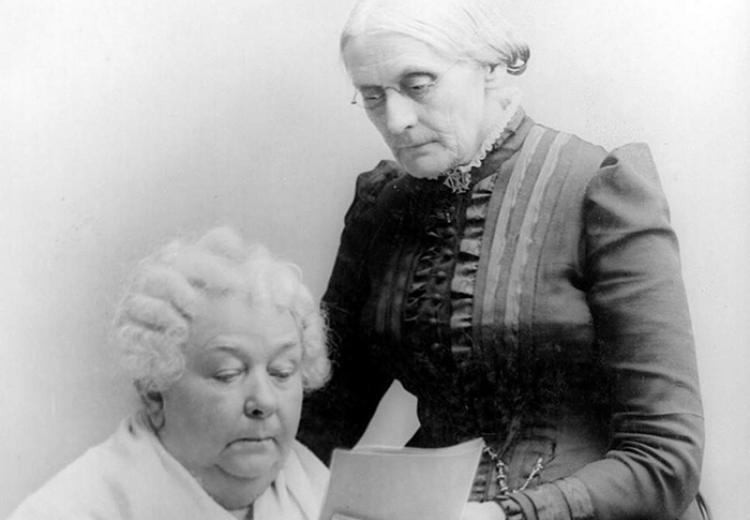 In a letter dated March 31, 1776, Abigail Adams reminded her husband John that while "...I long to hear that you have declared an independancy [sic.], and by the way in the new Code of Laws which I suppose it will be necessary for you to make, I desire you would Remember the Ladies, and be more generous and favourable to them than your ancestors."
In the spirit of Abigail Adams's challenge to her husband (and his colleagues), this lesson looks at the women's suffrage movement that grew out of debates following the Declaration of Independence and the conclusion of the Continental Congress by  "remembering the ladies" who are too often overlooked when teaching about the "foremothers" of the movements for suffrage and women's equality in U.S. history. Grounded in the critical inquiry question "Who's missing?" and in the interest of bringing more perspectives to who the suffrage movement included, this resource will help to ensure that students learn about some of the lesser-known activists who, like Elizabeth Cady Stanton, Lucretia Mott, and Susan B. Anthony, participated in the formative years of the women's rights movement.
Guiding Questions
Who did the women's suffrage movement include and represent during the 19th and 20th centuries?
How have the composition and goals of the women's suffrage movement changed over time?
What narratives are commonly overlooked in the history of women's suffrage, and how can they be better included?
Learning Objectives
Analyze primary and secondary sources to determine who was included and excluded from the history of the women's suffrage and equality movements.
Construct inquiry questions to learn about individuals and organizations that have been excluded from the history of the suffrage and equality movements. 
Create artifacts that contribute to a more inclusive telling of history regarding the women's suffrage and equality movements.