Lesson Plan
In Her Shoes: Lois Weber and the Female Filmmakers Who Shaped Early Hollywood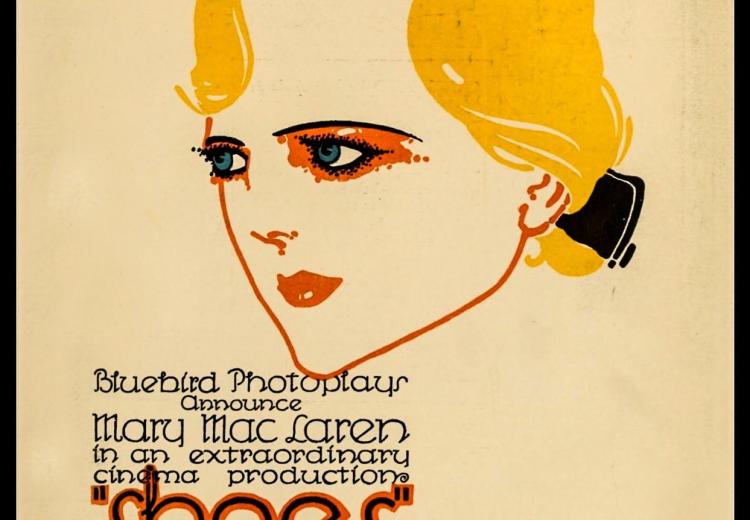 "Ideas can be absorbed with more facility from motion picture screens than from books or lectures. My job now is to supplant the blackboard with the screen."

—Lois Weber, American Silent Film Director, Screenwriter, Producer, and Actress 
Introduce students to the work of women filmmakers in early Hollywood with this comprehensive lesson plan developed by the American Film Institute. This curriculum has three objectives: for students to develop research skills by using the AFI catalog and other online databases; for students to critically analyze the film "Shoes" by Lois Weber (1916); and for students to explore the important role that women played in the development of the motion picture industry. 
Guiding Questions
What role did women have in the development of the motion picture industry?  
What role did Universal Pictures and Universal City have in supporting women filmmakers during the silent era? 
 
How does the film, "Shoes," address themes such as poverty and the changing role of women in society in the early 20th Century?
How can we share stories that might otherwise go unheard? 
 
Learning Objectives
Explain the formative role that women filmmakers played in early Hollywood. 
Describe the changing roles of women in society as reflected by the entry of more women into the workforce, particularly in the film industry. 
Describe the changing roles of women in the early 20th century as portrayed in the narrative film, "Shoes," by Lois Weber.
Analyze the intent, meaning, and reception of the film, "Shoes," with consideration to the cultural and societal context in which it was made.  
Conduct research using the AFI Catalog and other online resources such as Lantern –Media History Digital Library and Columbia University's Women Film Pioneers Project. 
Gather relevant information from multiple print and digital sources, using advanced searches effectively. 
Analyze primary sources such as original film reviews and press clippings.  
Analyze the events described in articles and documentaries about Lois Weber and explain how one event or action caused another; summarize the events of her life through various media - a written essay, a visual timeline, a multimedia presentation. 
Determine the meaning of words and phrases as they are used in a text, including vocabulary about film, film history, and film criticism.  
Examine the growth of the early film industry and its role in American culture and modern California.
Examine the development of the studio system, particularly Universal Studios and its unique position in the women's suffrage movement.