Closer Readings Commentary
Chronicling and Picturing America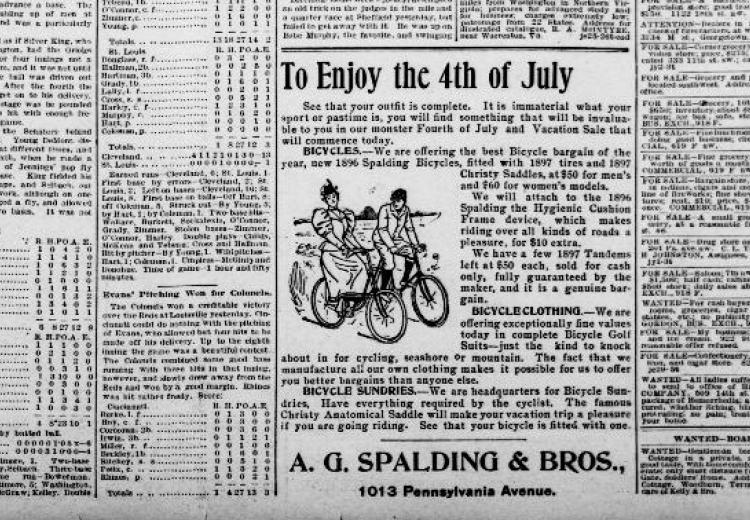 Created through a partnership between The National Endowment for the Humanities and the Library of Congress, Chronicling America offers visitors the ability to search and view newspaper pages from 1690-1963 and to find information about American newspapers published between 1690–present using the National Digital Newspaper Program. This site includes access to partner projects Beyond Words and Picturing America to bring photographs, paintings, comics, and more together with use of historic newspapers. 
Chronicling America is a boon for teaching primary source research skills such as gathering and evaluating information, comparative analysis, critical thinking, and the use of archival technology. You will also find collections of newspaper articles related to significant events, people, and eras in U.S. history.
Beyond Words provides users with access to centuries of photographs, cartoons, comics, advertisements, and other images. Students can take on the role of archival researchers by contributing to the site as transcribers of captions, titles, and descriptions. Easy to follow directions allow users to mark images on pages to assist others who are searching the database.  
Picturing America is the NEH's exciting project that brings masterpieces of American art into classrooms and libraries nationwide. A number of the artists featured in Picturing America were producing art at the turn of the century and articles and features on their work complement EDSITEment's Picturing America lesson plans.
Activity Ideas
Students can use Chronicling America, Beyond Words, and Picturing America to:
Construct DBQs to answer an essay or compelling question on a time or topic. Analysis of newspapers and paintings produced at different times and in different places can assist with change over time and point of view analysis. 

Compare journalistic styles over time, including comparison of how news is reported in a 24-hour access culture compared to the turn of the 20th century. 

Prompt further investigation regarding events in U.S. history using the search by state feature to examine local impacts and incorporate them into the evaluation of national events. 
Analyze artistic differences and what is conveyed in a painting compared with a photograph or cartoon produced for a newspaper. 
Analyze paintings to identify themes and social issues of the time that are being addressed. Engage in inquiry to find artists not included in museums or official collections from that time to expand who is included.
Pair newspapers and paintings with literary works to examine the historical context for when these works were published, what writers and artists were responding to, and to introduce competing perspectives that place the various sources in conversation with one another about a given topic or time. 
Lesson Plans
Below are some other links to artists showcased in Picturing America as they appeared in turn of the century newspapers.
Chronicling America is an excellent source for providing historical context for literary works and lesson plans.
Historical newspapers provide valuable primary source material because they allow students to investigate the past directly.
You might also be interested in reading about: