Teacher's Guide
Nelson Mandela & South Africa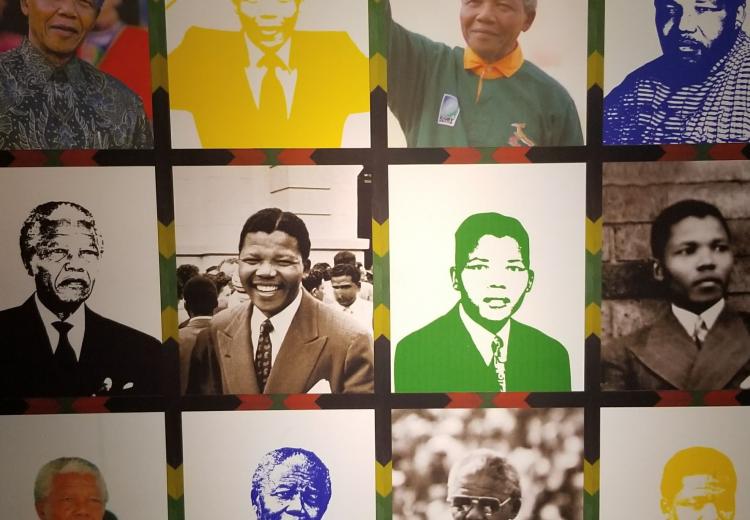 "Education is the most powerful weapon which you can use
to change the world." 
 
—Nelson Mandela, President of the Republic of South Africa (1994-1999)
After more than 30 years in prison and an historic election that for the first time in the nation's history included all citizens, regardless of race, Nelson Rolihlahla Mandela became President of the Republic of South Africa on May 10, 1994. With apartheid officially abolished, Mandela and South Africa as a whole were faced with building a more representative and responsive political system, an inclusive and equitable economy, and social programs that made housing, education, and health care more accessible. This Teacher's Guide includes resources for teaching about the brutality of apartheid, the resilience of the nation's people, the leadership of Nelson Mandela, and primary source materials that will inform discussion about the country's emergence in the world.
Guiding Questions
How have empire and race shaped South African culture and politics?
What is Nelson Mandela's legacy?
In what ways have South African and U.S. history intersected?
To what extent has South Africa achieved its post-apartheid goals?
What role should a government play in redressing legacies of social injustice?
To what extent did the Truth and Reconciliation Commission (TRC)  of South Africa achieve its goals?
Could the U.S. benefit from a process similar to the TRC?
What are the accomplishments and challenges of the "born free" generation?
What is the state of post-apartheid South Africa?
Media Resources about South Africa
Connecting the United States and South Africa