Curriculum
FDR: Fireside Chats, the New Deal, and Eleanor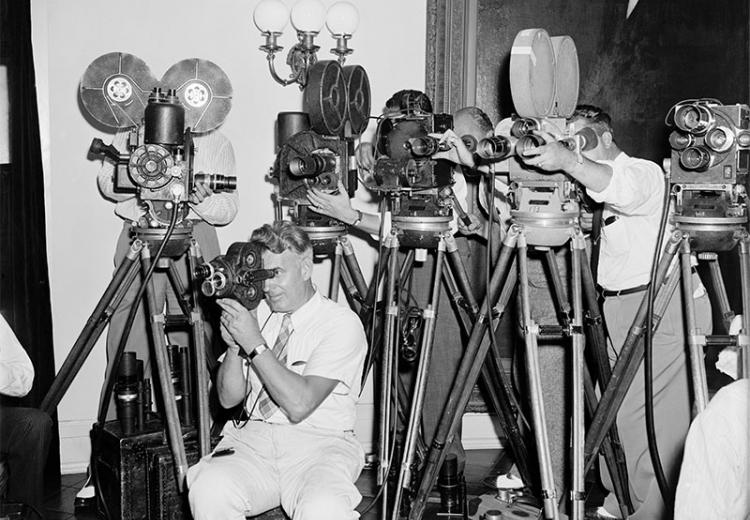 The 1930s were an era of profound change in America that especially affected the relationship between the American people and the federal government. It was in these tumultuous times that Franklin D. Roosevelt steered the country through economic perils and major social changes.
Learning Objectives
The New Deal Lesson Plans, FDR and Eleanor
FDR's Fireside Chats: The Power of Words
In this lesson which focuses on two of FDR's Fireside Chats, students gain a sense of the dramatic effect of FDR's voice on his audience, see the scope of what he was proposing in these initial speeches, and make an overall analysis of why the Fireside Chats were so successful.
This lesson engages students in the debate over the Social Security Act that engrossed the nation during the 1930s.
African-Americans and the New Deal's Civilian Conservation Corps
The Civilian Conservation Corps, a New Deal recovery and relief program provided more than a quarter of a million young black men with jobs during the Depression. By examining primary source documents students analyze the impact of this program on race relations in America and assess the role played by the New Deal in changing them.
FDR and the Lend-Lease Act
This lesson shows students how broadly the Lend-Lease Act of March 1941 empowered the federal government—particularly the President—and asks students to investigate how FDR promoted the program in speeches and then in photographs.
Eleanor Roosevelt and the Rise of Social Reform in the 1930s
This lesson asks students to explore the various roles that Eleanor Roosevelt a key figure in several of the most important social reform movements of the twentieth century took on, among them: First Lady, political activist for civil rights, newspaper columnist and author, and representative to the United Nations.