Closer Readings Commentary
National History Day Resources: Conflict and Compromise in History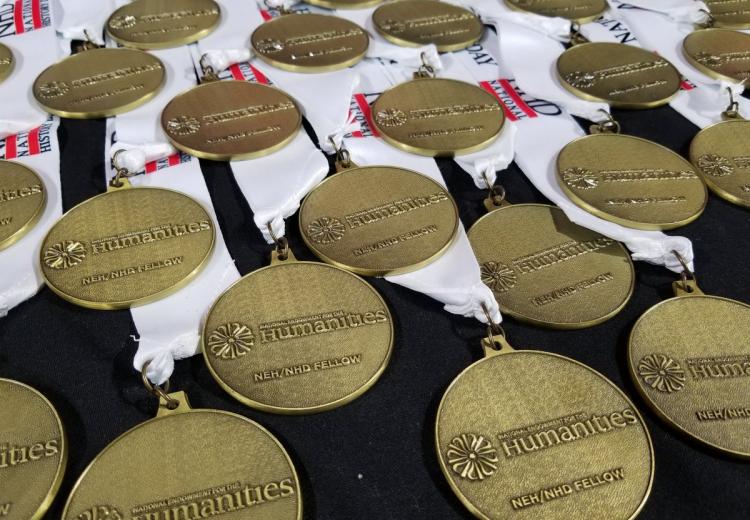 Tess Porter is an Education Support Specialist, Smithsonian Center for Learning and Digital Access.
We wanted to let you know about some great new resources available for National History Day to help your students investigate this year's theme: Conflict and Compromise in History.
You may know the challenges of helping students brainstorm exciting and relevant topics for which they'll find authoritative supporting documentation and resources. The Smithsonian and other great repositories of historical resources are here to give you exactly what you need!
Educators from the Smithsonian and other cultural institutions including EDSITEment – the K-12 website of the National Endowment for the Humanities – the Senator John Heinz History Center, and the Vietnam Veterans Memorial Fund, have come together to create new collections of resources on a wide variety of topics connected to Conflict and Compromise. The collections include enough information to give students an introduction to the given topic as well as a foundation for deep-dives into lesser-known aspects. The collections may spark ideas for new projects, inspire new ways of using primary and secondary resources, and provide new perspectives for existing project ideas that students may not have considered before.
Six collections created by EDSITEment and the Smithsonian Center for Learning and Digital Access use EDSITEment's award-winning library of lesson plans, documentaries, and resource databases to give historical context and significance to Smithsonian primary sources, such as protest posters from the Vietnam War and artwork created by World War I soldiers. Each collection also contains analysis questions to help students understand how to analyze artwork, photographs, objects, portraits, and documents in their research.
Another group of collections may inspire new ways of exploring a variety of local and national topic areas. These collections investigate topics such as labor movements and worker protests through music and other sources; free people of color in antebellum America; important figures who played key roles in conflict and compromise during the Vietnam War era; and much more.
One of these collections, NHD 2018: Reading American Art as a Historical Source, was created to guide students in "reading" American art as historical text. The collection examines two annotated works of art closely to model the process of historical inquiry and analysis, and includes additional relevant artworks at the end. The collection Conflict and Compromise at the National Portrait Gallery takes a similar approach to "reading" a variety of portraits as historical texts.
Check out all of the National History Day collections by clicking the links below. You can also easily find these collections by searching NHD2018 in the Smithsonian Learning Lab.
Just a reminder: you can use these collections as is, you can copy and adapt them using your own resources or ones you find on the web, or you can create your own from scratch – it's all up to you! 
Finally, we know helping students document their sources can be another challenge. To make this easier, the Learning Lab now has a citation feature. You'll see an icon (quotation marks as illustrated here) attached to all resources and collections. This icon is located on the left side of the screen for resources and in the upper right for collections. Click on this icon to generate MLA, APA, or Chicago citations.
Share your and your students' National History Day collections with the Learning Lab community! Write to us on Twitter: @EDSITEment & @SmithsonianLab, #NHD2018. If you publish a collection on your National History Day topic, be sure to enter #NHD2018 in the description.