Media Resource
Reimagining Sitting Bull, Tatanka Iyotake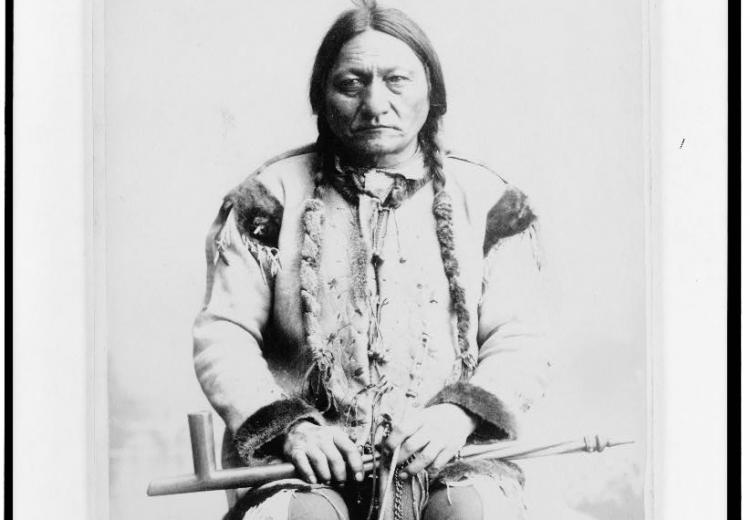 This NEH-supported "On Being with Krista Triplett" interview with Ernie LaPointe, great-grandson of Sitting Bull and author of Sitting Bull: His Life and Legacy, and Cedric Good House, discusses the Lakota leader's life and legacy, and his renewed importance to Lakota people in recent years. The interview also addresses the significance of repatriation of remains and religious objects, the ways Native Americans have been documented and represented in the United States, and the ways government policy has shaped life on the Standing Rock reservation to the present.
 
Classroom Connections
As this interview highlights, the histories of indigenous people too rarely enter broader conversations about U.S. history, and when they do, they are often told by non-indigenous voices. This podcast is one way to bring the perspective of a Lakota person into the classroom, and, while limited, hopefully encourages students to think more critically and frequently about who writes the histories they read and how those histories might look different if someone else were writing them.
To build on what students learn from this interview, view the EDSITEment resources in this Teacher's Guide on American Indian History and Heritage.