Media Resource
BackStory: Darkness over the Plain: The Bison in American History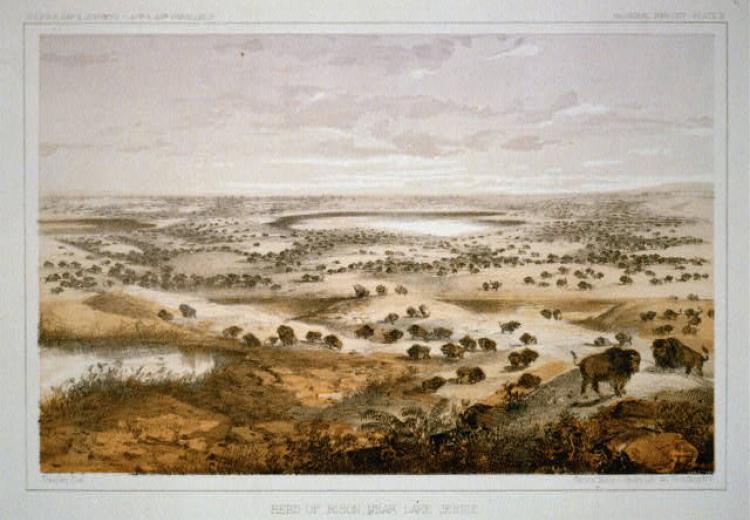 Darkness over the Plain: The Bison in American History traces the history of the American bison from abundance, to near extinction, to present-day efforts at conservation. Learn how the history of the species intersects with environmental history, the dispossession of Native peoples, and scientific racism.
A full transcript of this episode can be found on the BackStory website.
Note: This podcast discusses white supremacist and antisemitic ideas in the segment "The Two Sides of Madison Grant."
Millions of Bison Once Roamed the Great Plains (00:20-14:55)
The Two Sides of Madison Grant (15:10-27:10)
Bringing Buffalo Home (27:30-44:45)