Media Resource
"Fill Up the Jails": Creative Protest and the Virtual Martin Luther King Project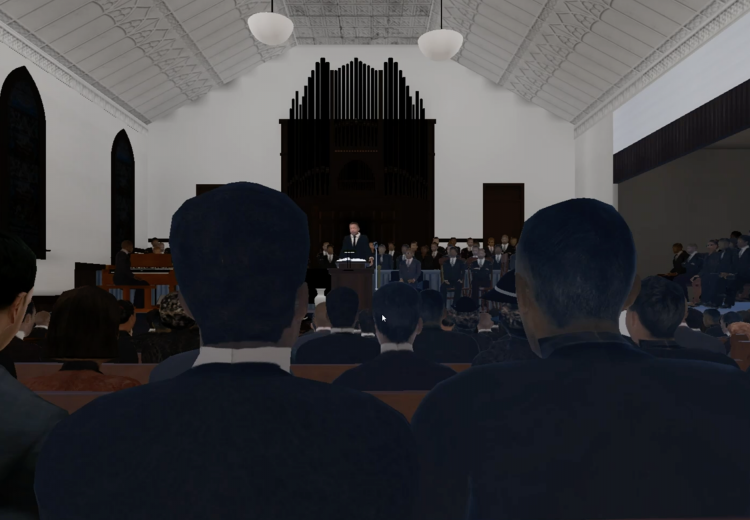 "Let us not fear going to jail. If the officials threaten to arrest us for standing up for our rights, we must answer by saying that we are willing and prepared to fill up the jails of the South."  

—Rev. Dr. Martin Luther King Jr.  
With funding from NEH, the Virtual Martin Luther King Project, or vMLK, offers an innovative resource for teaching one of King's important but unrecorded speeches. Delivered on February 16, 1960 in Durham, North Carolina—just over two weeks into the now historic Woolworth lunch counter sit-in a few hours away in Greensboro—Dr. King's speech, "A Creative Protest," came to be known as "Fill Up the Jails" because, for the first time, he encouraged activists to disrupt and break the law through nonviolent confrontation, even if it meant "filling up the jails." King promised the full support of the Southern Christian Leadership Conference, and the speech served to catalyze the movement. Dr. King referred to this speech several times, stating in an interview in 1963 that the sit-ins and nonviolent direct action were finally helping the movement to achieve the "fill up the jails" goal, which was putting pressure on communities across the south to end practices of segregation in public spaces and businesses. 
Classroom Connections
"A Creative Protest [Fill Up the Jails]" offers students an opportunity to consider tactical shifts within the long civil rights movement. The text also welcomes rhetorical analysis, particularly as a comparison to King's other well-known speeches, such as "The Drum Major Instinct" or "A Time to Break Silence." We offer a teacher's guide with vocabulary and tools to support this type of analysis.  
Guiding Questions 
How does Dr. King's "A Creative Protest [Fill Up the Jails]" speech help us understand the history of civil rights in the United States? 

How does studying civil rights history help us contemplate contemporary issues of racial justice? 

How is the experience of hearing a speech different from reading it? 

How can the structure of a speech increase the power of its argument? 
Extension and Related Activities