Lesson Plan
Women's Equality: Changing Attitudes and Beliefs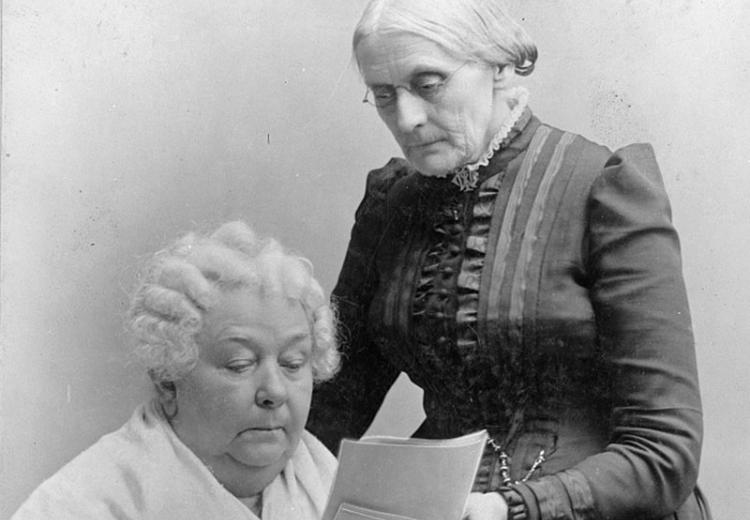 "That motley mingling of abolitionists, socialists, and infidels, of all sexes and colors, called the Woman's Rights Convention, assembled in this city, to-day…"

— From The New York Herald, Friday, October 25, 1850
Every time our society benefits from its recognition of the equality of women, thank the Foremothers of the Women's Movement, pioneers such as Susan B. Anthony and Elizabeth Cady Stanton. Stanton understood the difficulties women faced, clarifying the extent and vehemence of the opposition to equality in her Declaration of Sentiments. She detailed, in a series of grievances, the "absolute tyranny" society held over women. The "injuries and usurpations" she described were enabled, in part, by widely accepted stereotypes and beliefs about gender reflected in and perpetuated by everything from children's stories to magazine humor. Analyzing archival materials contemporaneous with the birth of the Women's Rights Movement, your students can begin to appreciate the deeply entrenched opposition the early crusaders had to overcome.
Guiding Questions
What attitudes and beliefs obstructed the progress of the Women's Rights Movement in its formative years?
What primary sources can help reveal these attitudes and beliefs?
What is the legacy of the women's suffrage movement?
Learning Objectives
Examine the attitudes and beliefs for and against the Women's Rights Movement in its formative years.
Evaluate the reliability and accuracy of the sources used to represent competing perspectives. 
Construct an argument in response to the compelling question(s) based on primary and secondary source information.