Lesson Plan
Lesson 5: Faulkner's As I Lay Dying: Concluding the Novel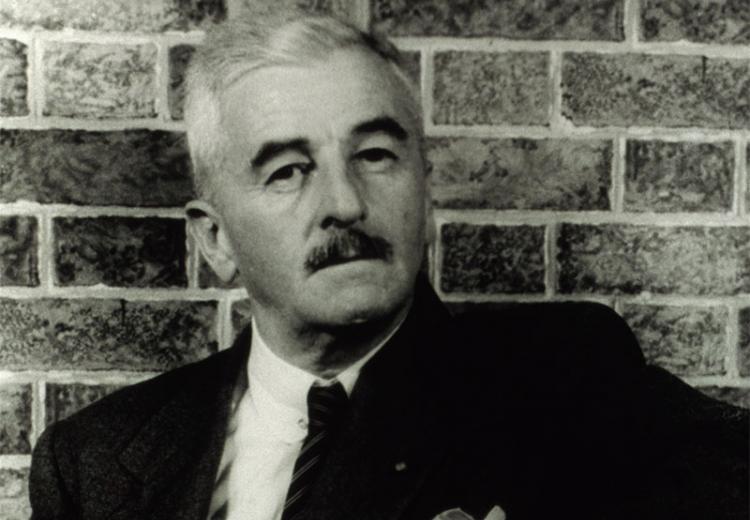 William Faulkner's self-proclaimed masterpiece, As I Lay Dying, originally published in 1930, is a fascinating exploration of the many voices found in a Southern family and community. The following lesson examines the novel's use of multiple voices in its narrative:
"[Faulkner] often told his stories using multiple narratives, each with their own interests and biases, who allow us to piece together the 'true' circumstances of the story, not as clues in a mystery, but as different melodies in a piece of music that form a crescendo. The conclusion presents a key to understanding the broad panorama surrounding the central event in a way that traditional linear narratives simply are unable to accomplish."
The novel's title—As I Lay Dying—invokes a first-person speaker, presumably the voice of the dead mother, Addie Bundren. Yet she only speaks once in the novel, and she is dead, not dying, throughout most of the novel (aside from the beginning chapters). How does Faulkner's form for the novel—a series of competing voices and perspectives presented as a multiple-voice narrative—work for or against the novel's title?
Guiding Questions
What does the final portrait of the Bundrens look like? Are they as rotten as Addie's corpse, full of despair and dissolution? Or are they a tribute to the vigor and resolve of a Southern family, who successfully complete an overwhelming task?
Does Faulkner truly resolve this issue?
Learning Objectives
Evaluate possible interpretations of the novel and its characters.
Compare the themes of hope and loss found in both Faulkner's Nobel Prize Speech and As I Lay Dying.