Lesson Plan
Lesson 2: "Old Southwest" Humorists and George Washington Harris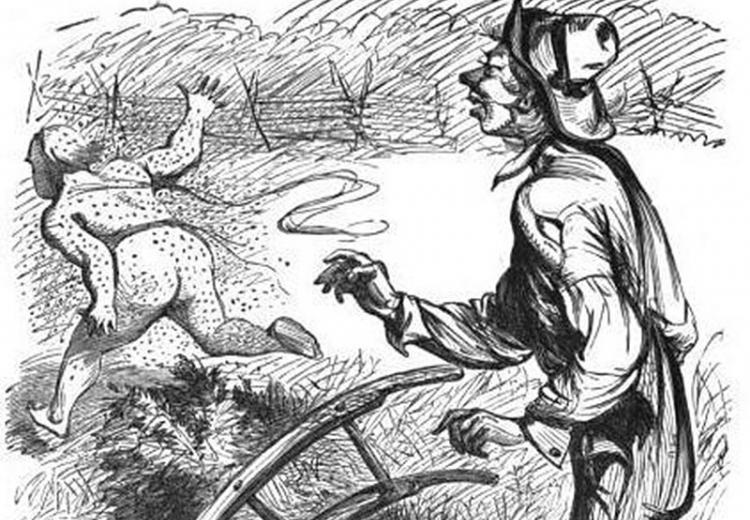 George Washington Harris was an "authentic comic genius" (Wilson and Ferris) whose work influenced later writers such as Mark Twain and William Faulkner. Harris and other southwest humorists who wrote in the 1830s through the 1860s, though considered low-brow at the time, are now recognized as foundational contributors to the humorist literary tradition. In this lesson, students read a Sut Lovingood story by George Washington Harris and examine the story's structure. After considering how this structure "frames" the trickster Sut Lovingood, students produce a character sketch of Harris' comic protagonist and a sample of his humorous dialect. As part of a curriculum unit on American Humor, students may also compare Harris' story with one by Mark Twain.
Guiding Questions
What place does George Washington Harris have in the history of American literary humor?
How did his work influence American humor in both form and content?
Learning Objectives
Analyze the use of literary conventions and devices to develop character and point of view in the short story
Discuss the purposes and significance of literary humor
Examine Harris' storytelling style in relation to that of other American humorists