Lesson Plan
Lesson 1: Mark Twain and American Humor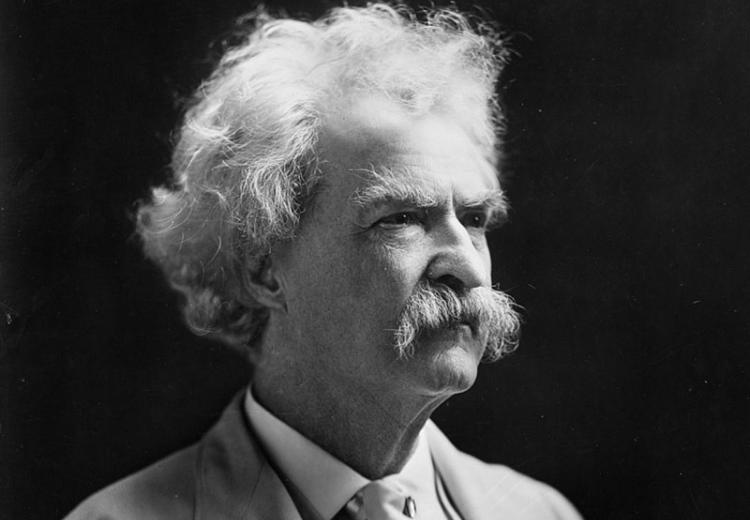 When Mark Twain's "The Celebrated Jumping Frog of Calaveras County" first appeared in 1865, it was hailed by James Russell Lowell, the Boston-based leader of the literary elite, as "the finest piece of humorous literature yet produced in America." This was high praise for a tall-tale from a hitherto little known San Francisco newspaper humorist, but Lowell aimed precisely at the most distinguishing feature of Twain's first nationally acclaimed work of fiction: its transforming relationship to the long tradition of American humor. In this brief masterpiece, Twain combines the vibrant, loquacious storytelling tradition rooted in folk tale, fable, and gossip with the more calculated literary tradition of satire, irony, and wit. This lesson plan frames "The Jumping Frog" in this context, introducing students to both aspects of American humor in order to deepen appreciation of Twain's achievement.
Guiding Questions
What place does Mark Twain have in the history of American literary humor?
How does "The Celebrated Jumping Frog of Calaveras County" draw from earlier works of American humor in both form and content?
Learning Objectives
Analyze the use of literary conventions and devices to develop character and point of view in the short story
Discuss the purposes and significance of literary humor
Examine Mark Twain's storytelling style in relation to that of other American humorists