Curriculum
American Literary Humor: Mark Twain, George Harris, and Nathaniel Hawthorne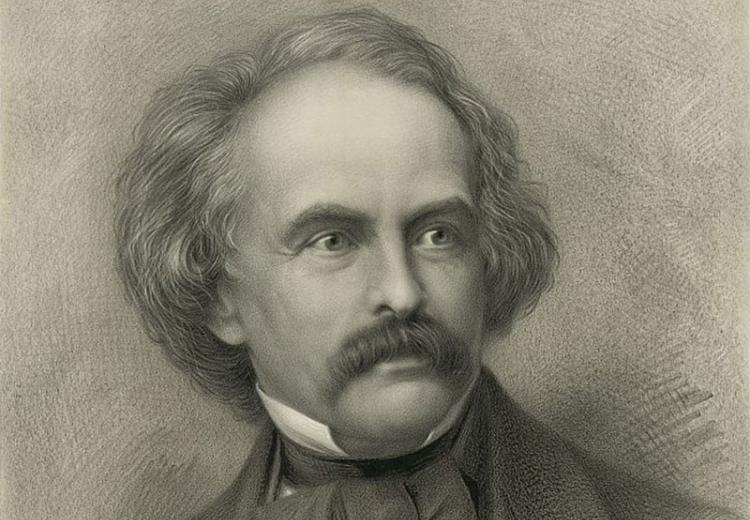 In this three-part curriculum unit, students examine structure and characterization in several short stories and consider the significance of humor through a study of several American writers. One or all lessons can be taught individually or linked together as a unit on 19th-century American humor. In Lesson One: Mark Twain and American Humor, through skits and storytelling, students first examine the structure of Twain's story "The Celebrated Jumping Frog of Calaveras County" and the role he creates for his tall-tale storyteller, Simon Wheeler. They then investigate Twain's use of dialect by continuing a story that Wheeler starts to tell, imitating his comic style. In Lesson Two: Southwest Humorists and George Washington Harris, students compare Twain's story with one of the Sut Lovingood stories by Harris, again examining the story's structure by performing it as a skit. After considering how this structure "frames" the trickster Sut Lovingood, as compared to the frame Twain creates for his trickster, Jim Smiley, students produce a character sketch of Harris' comic protagonist and a sample of his humorous dialect. Finally, in Lesson Three: Nathaniel Hawthorne and Literary Humor, students read a humorous story by Nathaniel Hawthorne in order to gain perspective on various brands of humor and their significance within the context of American literary tradition. After debating the merits of "moral" humor like Hawthorne's as compared with the "folk" humor of Harris and Twain, students test the possibilities of blending these traditions by recasting a paragraph of Hawthorne's story in dialect style.
Guiding Questions
What is the history of American literary humor in the 19th century?
What are some conventions of American literary humor?
Learning Objectives
Analyze the use of literary conventions and devices to develop character and point of view in the short story
Discuss the purposes and significance of literary humor
Examine Mark Twain's storytelling style in relation to that of other American humorists, such as George Washington Harris and Nathaniel Hawthorne