Lesson Plan
Frontiers on the Big Screen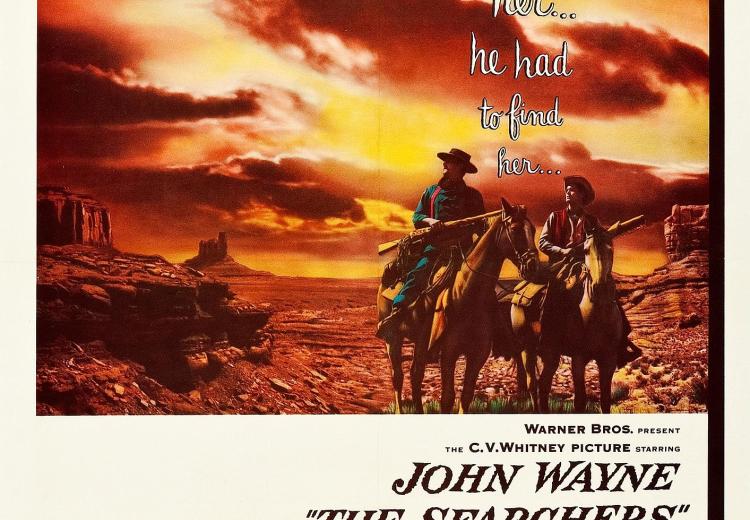 One of the most popular Western movies of all time, The Searchers tells the story of former Confederate soldier Ethan Edwards and his nephew, Martin, as they spend several years looking for Debbie, a young relative who was kidnapped by Comanche raiders. In telling this story, the movie also invites an exploration of race, gender, and family – both in the time period interpreted by the film and the time period in which the film was produced. Use this lesson with selected scenes to investigate different interpretations of the "Old West" ranging from nineteenth century Wild West traveling shows and the short films of Thomas Edison to major motion pictures of the twentieth century. 
Guiding Questions
How can movies be used as part of the historical record?
How have American ideas and understandings of "the frontier" changed over time? 
What kinds of people do we picture when we think of the frontier? 
Learning Objectives
Identify the ways the American West has impacted popular culture. 
Recognize the complex presence and interactions of various groups present in the American West.  
Analyze how the West is remembered.