Lesson Plan
Davy Crockett, Tall Tales, and History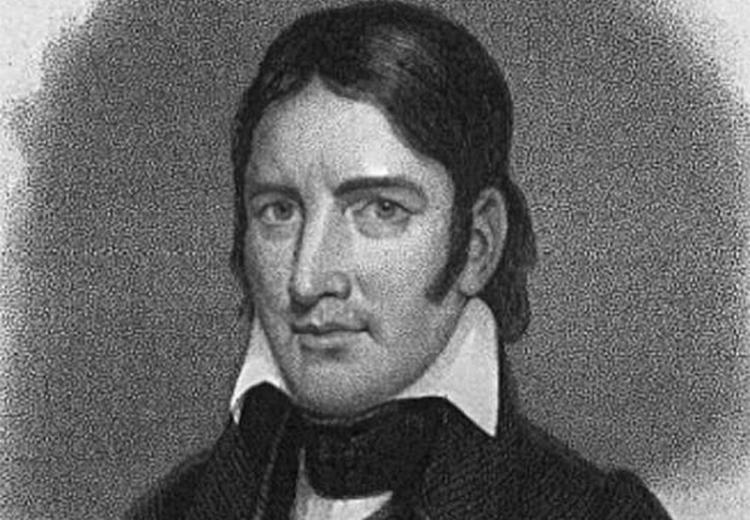 "Born on a mountaintop in Tennessee,
Greenest state in the land of the free,
Raised in the woods so he knew every tree,
Kilt him a b'ar when he was only 3.
Davy, Davy Crockett, King of the wild frontier!"

-From "The Ballad of Davy Crockett",  Theme of the Disneyland TV Production of "Davy Crockett"
He was born in a small cabin beside the banks of the Nolichucky River, not on a mountaintop. He did not kill a bear when he was only three. He was called David, not Davy. But his achievements and fictional exploits have entered the American imagination. It's difficult to distinguish what he did and said from what has been attributed to him; it's also difficult to discuss the influence of the frontier on the American temperament without reference to David Crockett.
In 1834, A Narrative of the Life of David Crockett, of the State of Tennessee was published, followed by a series of popular pamphlets known as Crockett Almanacs. David Crockett, United States Representative from Tennessee, already a folk hero in his home state, became one of the most famous men in the nation. More than a century later, in 1955, "The Ballad of Davy Crockett" was the No. 1 song in the nation for weeks, and sales of Davy Crockett items grossed $100 million. Coonskin caps were worn not only by young boys, but also by adults like presidential candidate Estes Kefauver, who sported one at numerous public appearances.
What made David Crockett one of the most famous Americans during his lifetime? Why did his legend still loom so large in the American imagination long after his death? In what ways is he typical of the heroes of the tall tales that sprang up during the first half of the 19th century?
Guiding Questions
What are the characteristics of tall tales?
How do tall tales reflect historical moments?
Why did Davy Crockett become an important figure in American frontier history?
Learning Objectives
Explain how and for what purpose tall tales are created.
Distinguish between the fiction and non-fiction elements of Davy Crockett's biography.
Create a tall tale about a person and event in U.S. history.