Lesson Plan
Presidential Inaugurations: I Do Solemnly Swear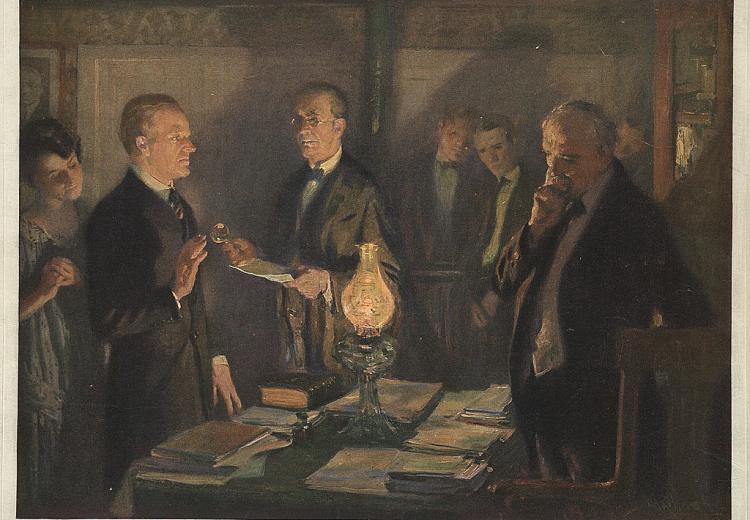 Thomas Jefferson walked to his first inaugural. When it was over, he returned to his boardinghouse for dinner. All the seats were filled.

Andrew Jackson, having opened the White House to the public—in keeping with a tradition started by Jefferson—was forced to escape a rowdy mob of well-wishers by climbing out the window.

Calvin Cooldige's second oath of office was administered by former President William H. Taft, who was serving as Chief Justice of the Supreme Court. 

Ronald Reagan took the oath of office privately on the twentieth of January, holding the public ceremony the following day, due to a conflict with the Super Bowl.
Presidential inaugurations have been solemn ceremonies and uninhibited celebrations. They are carefully scripted and they are unpredictable. They reflect tradition and they reflect the moment.

Help your students reflect on what the Presidential inauguration has become and what it has been, while they meet a host of memorable historical figures and uncover a sense of America's past through archival materials.
Guiding Questions
What is required by the Constitution to occur at a presidential inauguration?
What other events occur/have occurred at inaugurations?
Learning Objectives
Summarize the Constitutional requirements for inaugurations and the oath of office.
Identify at least three historical examples of inaugural exceptions or precedents.
List other activities that occur at inaugurations.
Describe the purpose of an inauguration.
State an opinion about what they believe should happen at an inauguration.