Lesson Plan
Frances Ellen Watkins Harper's "Learning to Read"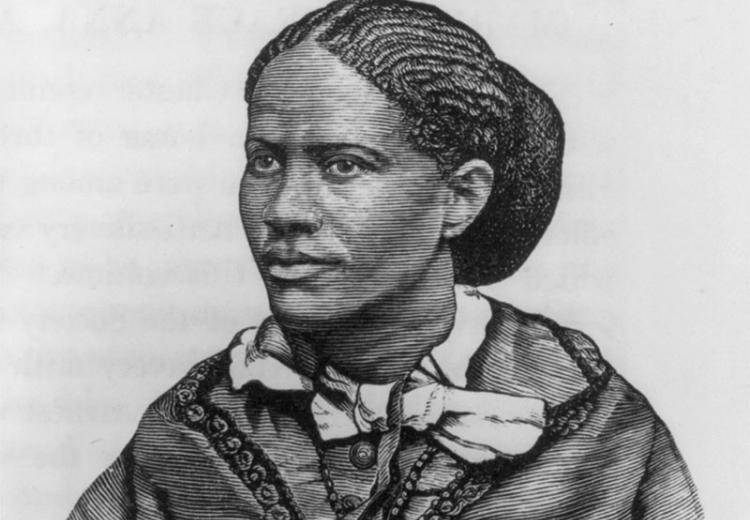 "But some of us would try to steal
A little from the book,
And put the words together,
And learn by hook or crook."

-From the poem, "Learning to Read" by Frances Ellen Watkins Harper
In this lesson students learn about African American literacy before and immediately after Emancipation through the poem "Learning to Read" by Frances Ellen Watkins Harper (1825–1911). Harper was a free­born African American poet, author, and public speaker who used her high degree of literacy to advance herself and also to uplift others of her race through the power of her words. This lesson engages students in three types of learning: 1) verbal information: identifying historical facts about the pursuit of literacy by African Americans during and after slavery; identifying facts about Harper's life and her contributions; and identifying historical facts referenced in "Learning to Read"; 2) intellectual skills: practicing the skill of "close reading"; and 3) attitudes: instilling positive attitudes in students about being literate in the 21st century.
In "Learning to Read," Harper deploys the character of Aunt Chloe, an elderly former slave, to convey the value of literacy to Black people during and after slavery. During the era of slavery, many enslaved people viewed literacy as a key to freedom and coveted it. After Emancipation, literacy was viewed as a key to self-empowerment and economic independence. Aunt Chloe became literate in her 60s, and through her voice, Harper conveys that it's never too late to learn to read and write.
Guiding Questions
How did Frances Ellen Watkins Harper use her literary talent to advocate for literacy for other African Americans?
How was literacy in the antebellum period connected to opportunity, freedom, and success in life and how is it connected to them today?
Learning Objectives
Identify facts about the life and contributions of Frances Ellen Watkins Harper in the context of African American history and literature
Analyze the poem "Learning to Read" for its historical significance
Explain the ways in which 21st-century literacy leads to greater opportunities