Media Resource
Coming of the American Revolution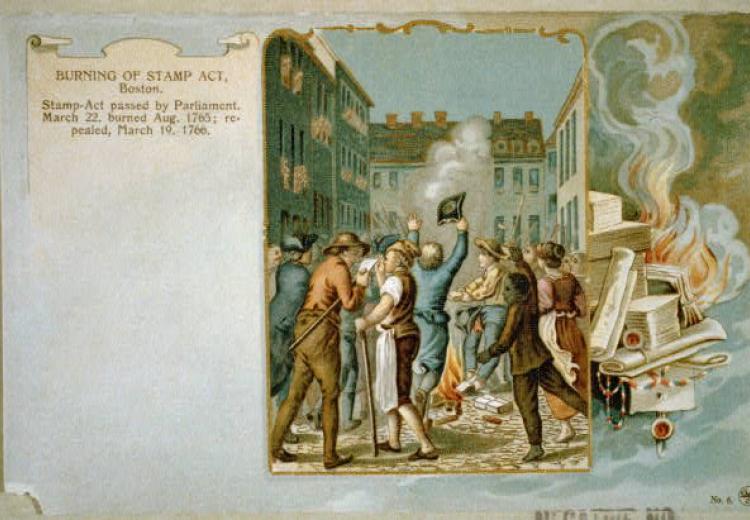 The NEH-funded resource The Coming of the American Revolution provides a collection of brief essays and primary sources organized around 15 topics pertaining to the end of British rule in the American colonies. Primary sources are available as both high-quality images of the original documents and transcriptions for easier reading; the two versions can be viewed side-by-side. The array of primary sources included brings new life and perspective to the events leading up to the Revolution.
Classroom Connections
The Massachusetts Historical Society offers a selection of lesson plans designed specifically for this resource. EDSITEment also has many resources devoted to the American Revolution. Those listed below offer general overviews of the conflict as well as the perspectives of some groups often considered marginal to (revolutionary) history.