Closer Readings Commentary
Bring Your Classroom to Life Through Diplomatic Oral Histories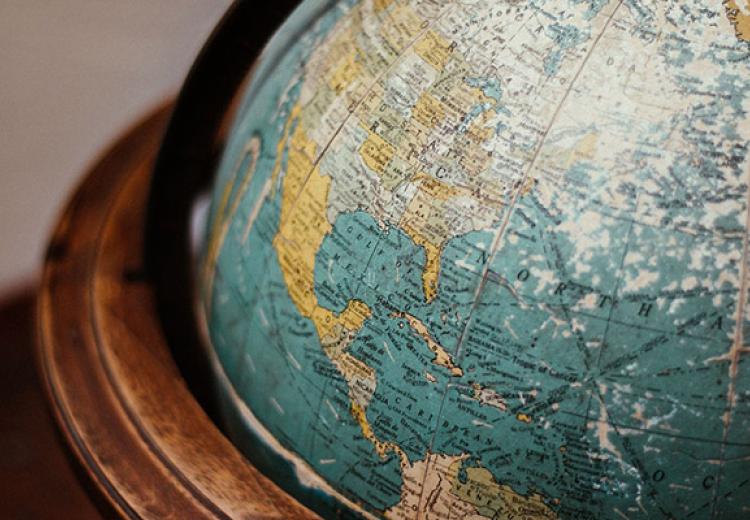 Maureen McNicholl, Program Director of Education Outreach, Association for Diplomatic Studies and Training
"I was asleep in room 433, the duty officer's quarters, when the building was shaken by a loud explosion just before 3 a.m. I rolled out of bed and reached for the telephone. Automatic- weapons fire broke out. I called Mr. Calhoun at his home and told him the embassy was under attack.  As I was speaking, another explosion tore into the building. Recalling the need for shelter from falling debris in the event of a bomb explosion, I crawled under the bed while talking to Mr. Calhoun."

—E. Allen Wendt, a Foreign Service Officer at the U.S. Embassy in Saigon under siege by the Vietnamese on January 30, 1968, describing his harrowing night inside the Embassy during the Tet Offensive.  Wendt received the U.S. Department of State's Award for Heroism for his performance that night, and later became an Ambassador.
When we think of using primary source oral histories in our classrooms, there is one resource that is often overlooked but ideally suited to the world history, civics, or global studies curriculum -- the oral histories of our diplomats. The Association for Diplomatic Studies and Training (ADST) houses the largest, free collection of diplomatic primary source oral histories in the world, exceeding 2,000 interviews and podcasts, gathered from diplomats who have represented the United States since World War II. They provide a context for many locations and the events that shaped today's world from the point of view of those who often worked quietly, behind the scenes, to help develop U.S. security and prosperity. 
Using Oral History as a Primary Source
Primary sources are the raw materials of history, differing from secondary sources created by researchers and writers lacking firsthand experience. Examining primary sources fosters students' historical empathy and helps them consider the complexity of the past. Students analyze primary sources and employ critical thinking and analysis when considering individual bias and perspective. They help students develop their global competence by considering multiple perspectives and comparing competing narratives.
Simply put, oral histories make your classroom content come alive and makes history memorable for students. Primary source oral histories provide a social and cultural context that enriches your curriculum in a way that textbooks never will. Even historical records and documents often lack the everyday experiences of people, how they felt about a particular topic, why they made certain decisions, and how historical events impacted their personal lives. These frontline diplomats explain both what they thought at the time and what they now understand in the light of further experience and reflection. Oral histories enable students to see how they can be agents of change by learning about the impact U.S. diplomats made in unique circumstances.
Why study the work of diplomats in your classroom?
First, diplomats (also known in the U.S. as Foreign Service officers) are front-seat witnesses to many world history events, serving our nation 24/7 around the globe in often dangerous or unhealthy situations, or working with highly complex societies where knowledge of the local language and culture is essential for success. The work of our diplomats is largely unsung, often occurring behind closed doors or in far-flung locations inaccessible to the general public. Reading their oral histories is a way to illuminate the world of American diplomacy and bring it closer to home, engaging students in history through storytelling.
Resources for Oral Histories from Diplomats
Included in ADST's collection are two series ideal for teachers that focus on specific events in diplomatic history: Moments in Diplomatic History and Fascinating Figures. Moments in Diplomatic History highlights international events over the past seven decades such as the Korean and Vietnam Wars, the Iran Hostage Crisis, and Mexican Immigration Talks. Fascinating Figures focus on individuals who have influenced diplomatic history, including Betty Allan, a female code-breaker during World War II; and "the Velvet Hammer," Secretary of State James Baker III. A third series, Country Readers, contains the experiences of many diplomats and provides an overview of U.S. relations with individual countries.  The Students and Teachers page also has lesson plans, worksheets, and student project ideas.
In sum, primary source diplomatic oral histories provide your students with a rare, front-seat glimpse into our nation's role in many of the most significant international events.  These unique stories help students understand individual and institutional agency in response to historical conditions. Finally, using oral histories provides opportunities for your students to analyze the authenticity and credibility of sources and develop perspectives of time and place, all part of developing skills in global competence.