Media Resource
Latino Americans: War and Peace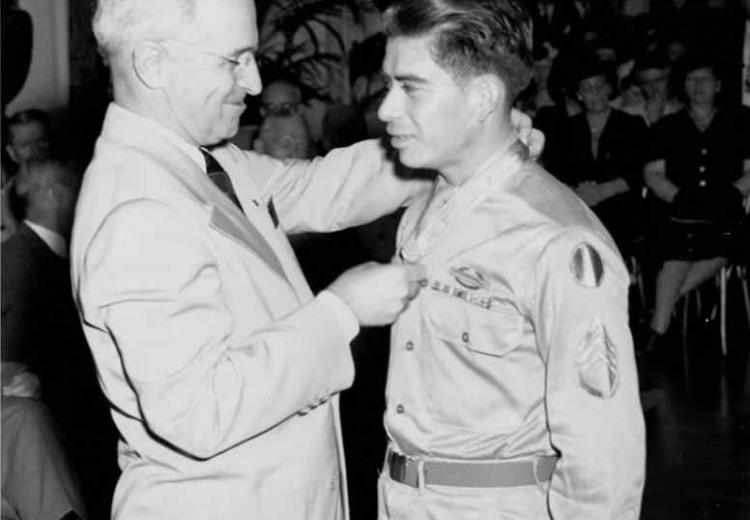 The NEH-funded PBS documentary series Latino Americans chronicles the long history of Latinos in what is now the United States. Episode 3: War and Peace focuses on the contributions of Latino Americans during the second world war and the experience of returning servicemen who faced discrimination despite their service. These lesson plans and activities from Humanities Texas include viewing guides to support students as they watch the episode and primary sources to draw out key themes and events introduced by the film.   
Classroom Connections 
The lesson plans and extension ideas in this collection can be used together as a stand-alone unit or broken up to provide a fresh and inclusive supplement to existing units in your curriculum.  
Guiding Questions
How did Latino Americans contribute to the war effort on the battlefield and on the home front? 
How do the stories of Latino American contributions during WWII change our understanding of the war effort? 
What barriers were faced by Latino Americans during the years surrounding WWII? What barriers exist today? 
How is service to country related to citizenship? 
Lesson Plans from Humanities Texas