Lesson Plan
Where the Mountain Meets the Moon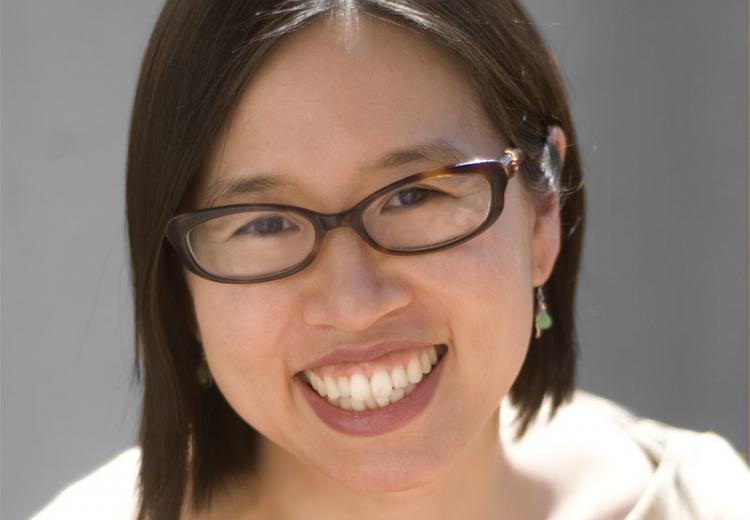 "Bringing fortune to our house! Making Fruitless Mountain bloom! You're always wishing to do impossible things! Stop believing stories and stop wasting your time."

―Grace Lin, Where the Mountain Meets the Moon
Despite her mother's disapproval of stories and dreaming, Minli gathers her courage, her resourcefulness, and her openness to new people and places, to take a remarkable journey to accomplish the impossible. This book, a celebration of the importance of imagination and story, introduces upper elementary students to Chinese culture and tradition. It blends an adventure narrative with a female hero, a collection of traditional and invented folktales, and an array of Chinese-style paintings and woodcuts into an appealing and challenging reading experience.
After a brief discussion of types of challenges—physical, emotional, economic, etc.—students read the entire book, focusing on the main narrative. They keep journals to record the challenges Minli faced, and how she met the challenges. They identify the friends and mentors who helped her, and the character traits that led to her success.
In the first part of the lesson, students read each of the embedded folktales as they cover the main narrative. The second part of the lesson has students return to the book to explore how the folktales enhance Minli's story. After learning about the concept of the frame story, pairs of students take one of the folktales to analyze and then illustrate a key scene from it. As an optional activity, they may make a bulletin board or wall display that shows the embedded stories within the frame of the main narrative. In the final activity and summative assessment, students plan and then write a personal narrative about a challenge they have overcome, using vivid descriptions of persons and places
Guiding Questions
How can the links between the frame story and the embedded Chinese folktales be represented to show how they reinforce the underlying themes of courage and generosity?
How can students use Where the Mountain Meets the Moon as a mentor text to write a personal narrative with vivid language?
Learning Objectives
Define a frame story and explain the complex way that subsidiary stories are embedded within the novel
Identify different types of challenges in the story
Use vivid language to construct their own personal narrative.