Lesson Plan
"Three Shots": Ernest Hemingway's Nick Adams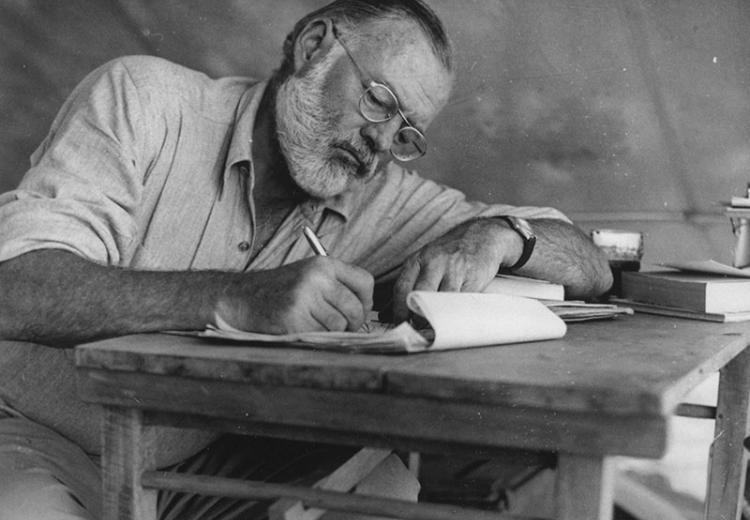 Ernest Miller Hemingway, Winner of the Nobel Prize in Literature 1954
"for his mastery of the art of narrative … and for the influence that he has exerted on contemporary style."
In this lesson, students study issues related to independence and conceptions of masculinity in Ernest Hemingway's "Three Shots" as they conduct in-depth literary character analysis, consider the significance of environment to growing up and investigate Hemingway's Nobel Prize-winning, unique prose style. In addition, they will have the opportunity to write and revise a short story based on their own childhood experiences and together create a short story collection.
Guiding Questions
How does Hemingway examine the issue of independence and conceptions of masculinity in "Three Shots"?
Learning Objectives
Conduct in-depth character analysis using textual evidence as support.
Recognize the theme of independence and specifically consider notions of manliness in the coming-of-age process.
Identify the third person, limited point of view.
Describe the elements of Hemingway's prose style.