Lesson Plan
Charles Baudelaire: Poète Maudit (The Cursed Poet)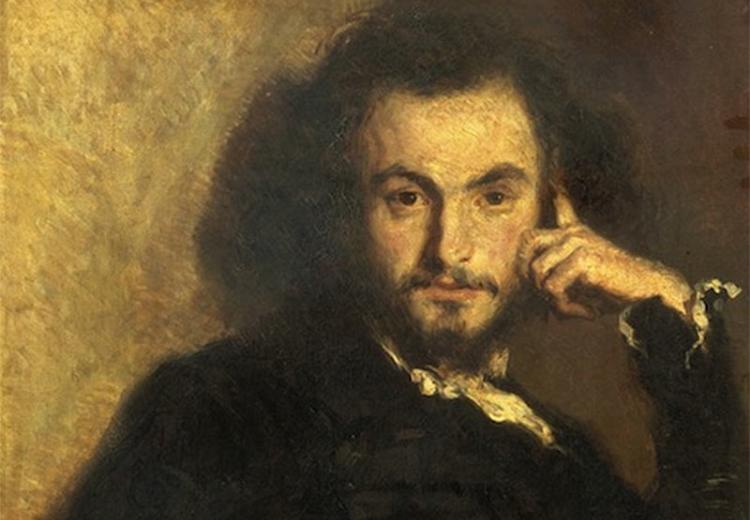 "Any healthy man can go without food for two days — but not without poetry."

— Charles Baudelaire
Most high school students are fascinated by the poetry and prose of Edgar Allan Poe, especially his morbid exploration of the human mind and madness. The worldwide popularity of the human-vampire love match in literature, film, television, and music attests to the appeal of the "goth" movement with its themes of horror and the occult to today's teens.
This lesson introduces students of French and World Literature to the life and works of Charles Baudelaire, a 19th-century French Symbolist poet who was a fervent admirer of Poe. Though Baudelaire's greatest literary success during his life was a translation of Poe, the depths of despair and horror he achieves in his poetry far outdistances Poe's investigations into the macabre. Twenty-first-century students will be intrigued to discover they have a mid-19th-century kindred spirit in Baudelaire, the most prominent member of the Symbolist movement. Students will relate to the Symbolist penchant for wallowing in themes of death and depravity as well as share the Symbolist view that no one understands the torture of what it is to be alone against the universe. None of the Symbolists more thoroughly depict the bohemian side of life or elevate the morbid more effectively than Baudelaire in his scandalous masterwork, Les Fleurs du mal (The Flowers of Evil).
Guiding Questions
How did Baudelaire and his fellow Symbolists use themes of horror and darkness in their poetry to celebrate and depict life in 19th-century France?
What connections are there between Symbolist themes and 21st-century popular culture?
Learning Objectives
Compare the work of Baudelaire with other poets of the time. 
Evaluate the cultural significance of the Symbolist movement.
Examine themes prevalent in the 21st-century popular culture as depicted in Baudelaire's poetry.
Evaluate the short and long-term significance of Baudelaire on poetry, culture, and literary genres.