Curriculum
James Madison: From Father of the Constitution to President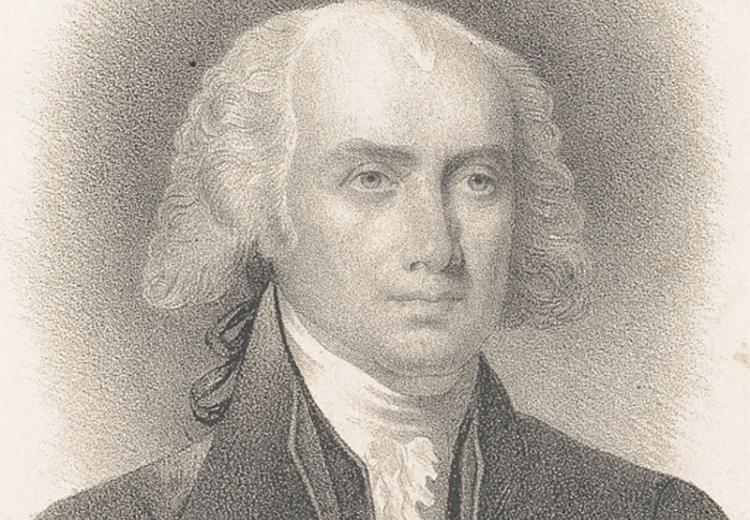 "…if the letter of the Constitution is strictly adhered to, and if no flexibility is allowed, no power could be exercised by Congress, and all the good that might be reasonably expected from an efficient government would be entirely frustrated."

— James Madison, February 2, 1791
Even in its first 30 years of existence, the U.S. Constitution had to prove its durability and flexibility in a variety of disputes. More often than not, James Madison, the "Father of the Constitution," took part in the discussion. Madison had been present at the document's birth as the mastermind behind the so-called Virginia Plan. He had worked tirelessly for its ratification including authoring 29 Federalist Papers, and he continued to be a concerned guardian of the Constitution as it matured. However, it should be noted that Madison chose not to allow his notes from the Constitutional Convention to be published until after his death,
In the early years of the Republic, Madison held a variety of offices, both appointed and elected. At other times, he was part of the loyal opposition. Both in office and out, he played an important role in the continuing debate [stet]. Virtually every important event was precedent-setting, raising crucial questions about how the constitution should be interpreted and implemented. How should the Constitution be applied to situations not specified in the text? How can balance be achieved between the power of the states and that of the federal government? How can a balance of power be achieved among the three branches of the federal government? In this curriculum unit, Madison's words will help students understand the constitutional issues involved in some controversies that arose during Madison's presidency.
Guiding Questions
How was Madison involved in the creation and implementation of the Constitution?
What events during Madison's presidency raised constitutional questions?
What were the constitutional issues that arose during his presidency?
What positions did Madison take on each of these issues?
Did his thinking evolve and, if so, what factors influenced his thinking and actions?
Learning Objectives
List reasons why Madison is called the "Father of the Constitution."
Summarize three significant issues during Madison's presidency that raised constitutional questions.
Explain the constitutional questions raised by these events.
Discuss Madison's opinions on the constitutional questions.