Closer Readings Commentary
Asian American and Pacific Islander Heritage and History in the U.S.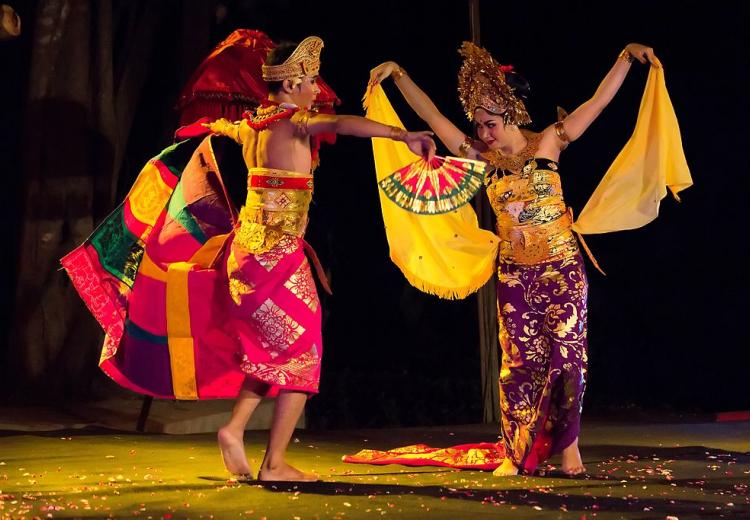 "When I was growing up, Asians were so few and far between as to be almost invisible. And so the idea of an Asian American movement or an Asian American thrust in this country was unthinkable." 

— Grace Lee Boggs

Asian American and Pacific Islander Heritage month was established in 1990 to mark the arrival of the first Japanese immigrant to the United States on May 7, 1843, as well as the anniversary of the completion of the transcontinental railroad on May 10, 1869. The first Japanese national to set foot on American soil was a young fisherman named Manjiro who was to become influential in ending Japan's centuries of isolation. Though Manjiro's name and legendary life story is celebrated by the children in contemporary Japan, fame has eluded him this side of the Pacific where he remains a footnote in American maritime history.
This collection of resources and lessons are designed for use during and beyond Asian American and Pacific Islander Heritage Month and can be integrated across K-12  humanities classrooms.
Manjiro: America's "First Ambassador" to Japan
The year was 1841. Japan was an impenetrable stronghold, totally isolated and off limits to the West. Sailors and whaling ships inadvertently entering Japanese coastal waters were summarily turned away and threatened with violence if they did not leave. Herman Melville the American writer who sailed on a whaler at this time had his immortal character, Ishmael, speak these prophetic words:
"If that double-bolted land, Japan, is ever to become hospitable, it is the whale-ship alone to whom the credit will be due; for already she is on the threshold."

Moby Dick, Chapter 24

As it turned out, fourteen-year-old Manjiro, by means of a whaling ship would cross that threshold to open the door!
On a routine fishing trip near their coastal Japanese village, Manjiro's crew was cast adrift in a violent sudden storm. For a week they survived on icicles that clung to their frozen clothes before being washed up on a desert island three hundred miles away. There the crew subsisted on albatross until an American whaling ship out of New Bedford, Massachusetts, that had stopped at the island to take on sea turtles miraculously rescued them five months later.
Young Manjiro caught the attention of William Whitfield, the captain of the ship, who adopted him as a son and renamed him John Mung. John Mung/Manjiro was invited to continue on the whaling voyage, eventually returning to America to be fostered to adulthood and educated in English and navigation in the Captain's hometown of Fairhaven, Massachusetts. Manjiro's journey from the shores of Japan to continental United States is just one of the subjects captured on the timeline of Manjiro's life.
Manjiro's remarkable arrival in America presaged a life of drama and courageous adventures. His life is documented in an online exhibit from the New Bedford Whaling Museum, Pacific Encounters: Yankee Whalers, Manjiro and the opening of Japan. After many further exploits on land and sea, Manjiro managed to get back to his beloved homeland a decade later. Although he was charged for leaving the country, Manjiro was redeemed and elevated to the status of samurai. He was also allowed to chose a surname. Manjiro took Nakahama, the name of his birthplace. He went on to serve as a translator/diplomatic consultant during the Commodore Perry standoff. (See the EDSITEment-reviewed resource: Black Ships and Samurai.) Continuing to act behind the scenes as a political emissary between Japan and the West, Nakahama Manjiro went on to become an esteemed professor of English and navigation.
Manjiro chronicled his own life in an autobiographical account, Hyoson Kiryaku, Drifting toward the Southeast: A Story of Five Castaways, told to the shogunate upon his return to Japan in 1852. Direct students to the materials at the Whitfield-Manjiro Friendship Society site, where they will find further biographical accounts of his life. Note that American presidents have made references to Manjiro.
Meet Laura Jernegan
Students may walk in the footsteps of Manjiro during his tenure as a school boy in Fairhaven Massachusetts, visit The Whitfield-Manjiro Friendship Society and take a virtual tour of the sites where the immigrant Japanese boy lived as a teenager and came of age. Students may then enter Manjiro's world by way of NEH-funded Laura Jernegan: Girl on a Whaleship. This resource tells two stories, "The Story of Whaling," which describes what happened on a 19th century whaling voyage and "Laura's Story," the story of a young girl from Edgartown, Massachusetts who went with her family on a whaling voyage and kept a journal. The site also has several interactives that allow students to "Explore Laura's Journal," learn "About Whales," "Explore the Ship," and view whaling routes with the "Map of Whaling" feature.
Moby Dick by Herman Melville
This unit offers insight into the whaling industry that Manjiro experienced firsthand in his travels across the globe. This curriculum unit introduces students to the expansiveness of the novel's scope through the eyes of Melville's most relatable sailor. They will also discover the ingenuity of his masterful narration and sample the variety of perspectives to be found throughout this Asian pacific maritime journey and hunt for whales. Lesson 1 explores Melville's development of his first person narrator Ishmael; Lesson 2 examines Melville's characterizations of Ahab as a foil to Ishmael; Lesson 3 considers examples of Melville's seamless integration of several literary genres—hymn, sermon, scientific writing, and drama into the novel. It moves into an analytical discussion of Moby-Dick as a masterwork that goes above and beyond the appeal of its fictional genre.
Japan's Ukiyo-e
This month, students, teachers, and parents can begin their own foray into the cultures of Asia-Pacific, starting in Manjiro's country. Many of your students may be fans of Japanese anime films and manga graphic novels. But before there were anime and manga there were ukiyo-e prints: it is thought at the manga style of storytelling has its roots in these woodblock prints. You and your students can investigate the ukiyo-e prints and what they tell us about Japan during the Tokugawa period in the EDSITEment lesson plan Life in the Floating World: Ukiyo-e Prints and the Rise of the Merchant Class in Edo Period Japan. You can learn more about the history and culture of Japan by visiting the EDSITEment-reviewed web resource Asia for Educators.
China's Great Wall
Next, skip across the Sea of Japan and back in time to China's Ming Dynasty where the construction of the Great Wall is moving ahead full steam! The Great Wall stretches more than 2,000 kilometers (over 1,000 miles) across China. You and your students can learn more about the history of the Great Wall, China's Ming Dynasty, and about China's relationship with its various northern neighbors by reading the EDSITEment lesson plan Following the Great Wall of China. You can also take advantage of some of the teaching resources on Chinese history and culture that are available from the EDSITEment-reviewed web resource Asia Society.
South East Asia—Angkor Wat
The Great Wall may be one of the largest construction projects ever undertaken, but if you fly south from Beijing to the nation of Cambodia you will have the chance to visit the largest religious building in the world: Angkor Wat. One of hundreds of temples built during the height of the Khmer Empire (between the 9th and 13th centuries) in the region that is today Cambodia, Thailand and Laos, Angkor Wat is an immense temple decorated with more than a mile of bas-relief sculptures. You can learn more about the monument and its history in the EDSITEment lesson plan Angkor What? Angkor Wat! Once you have finished your virtual visit to the temple you may want to take the opportunity to learn more about Angkorian art by visiting the EDSITEment-reviewed web resource The Metropolitan Museum of Art. The museum's collection includes a number of wonderful examples of Khmer art, such as this image of Avalokitesvara, the Buddhist bodhisattva (someone who forsakes reaching nirvana in order to help others) of mercy.
The Buddha and Jataka Tales
Having now been introduced to one of the Buddhist bodhisattvas, you and your students may be curious to know a little bit more about the lives of the Buddha. PBS has produced a documentary, partially funded by NEH on The Buddha, which details his life and features experts from different disciplines reflecting on the meaning of the Buddha's journey for us today. In Southeast Asia many of the Theravada form of Buddhism's teachings are explained through the relating of events in the many lives of the Buddha before he became the Buddha. And since he had 550 lives before becoming the Buddha there are a lot of lessons to learn from those stories, which are collectively called the "Jataka Tales." EDSITEment offers lesson plans on the Jataka Tales for students of all grade levels. Elementary school students get to know the tales along with some of Aesop's fables in Morality "Tails" East and West: European Fables and Buddhist Jataka Tales. Middle school students can uncover The Jataka Takes: 550 Lessons of the Buddha. And finally, high school students can delve deeper into the Jatakas in Haven't I Seen You Somewhere Before? Samsara and Karma in the Jataka Tales.
East Meets West through Art and Literature
Your students can consider how Asia changed the course of American art of the post-World War II era. "Outside the Frame," an article from the Humanities magazine of the National Endowment for the Humanities, reviews an art exhibition at the Guggenheim Museum of Art in New York City entitled "The Third Mind: American Artists Contemplate Asia, 1860-1989." The exhibit and its accompanying website trace how Asian art, literature, and philosophy had a profound effect on the philosophy of art with its greatest impact being in the development of abstract painting, beat poetry and the "chance controlled" music of John Cage.
Where the Mountain Meets the Moon by author Grace Lin offers elementary students a fantastical adventure in a timeless, traditional China. In this story, the protagonist Minli, like one of Joseph Campbell's archetypal heroes, leaves her home, sets out on a quest, has to pass through many crucial tests to reach her goal, and returns to her village bringing back the aid that the villagers and her family need. She accomplishes her tasks, undertaken with the help of a talking dragon, by showing generosity, courage and integrity. Working through this lesson with your students will allow them to experience Minli's adventure, and expose them to traditional values in Chinese culture, while sharing personal challenges they have overcome in their own lives.