Student Activity
Interactive Map on the D-Day Invasion of Normandy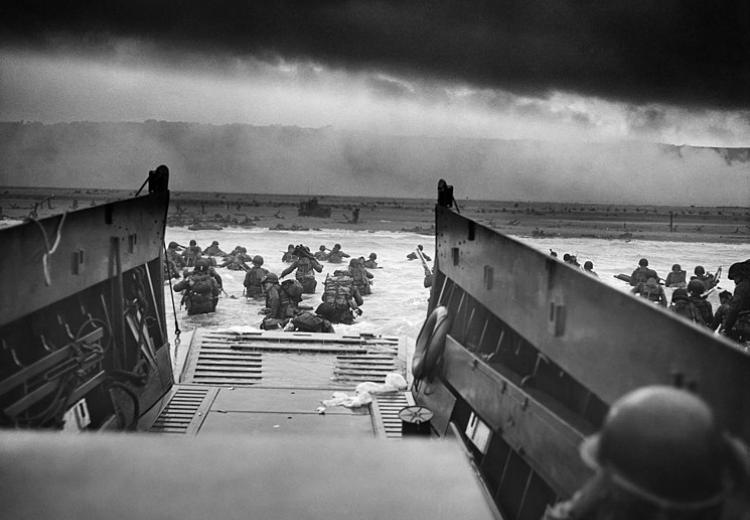 "They fight not for the lust of conquest.
They fight to end conquest.
They fight to liberate." 

— President Franklin D. Roosevelt
On June 6, 1944, more than 150,000 troops representing the Allied nations of the United States, United Kingdom, Canada, Australia, Belgium, Czechoslovakia, Greece, New Zealand, Norway, and Poland fought their way from the waters of the Atlantic Ocean and English Channel onto the Nazi occupied coast of France. Despite mass casualties, not only did the soldiers secure the area, but this victory proved to be a turning point in the war against Adolf Hitler. WWII would end in Europe less than one year later on May 8, 1945 (now known as Victory in Europe (VE) Day).
Our interactive map includes access to oral histories from men who participated in these battles and these sources can be used to prompt further inquiry using primary sources and other media on the D-day invasion included below:
Eyewitness to History: The Normandy Invasion, June 6, 1944
National Archives: Readings Related to D-day
Message from Gen. Dwight D. Eisenhower to Gen. George C. Marshall about the Invasion of Normandy and Photographs Taken on D-Day
D-Day correspondence between a soldier and his wife, 1944
Questions to investigate:
What did planning the Normandy landing entail?
How would you have organized the mission?
Why was the Normandy landing and ensuing battle successful?
To what extent was the D-day landing a turning point in the war?