Media Resource
Picturing America: Washington, Franklin, & Lincoln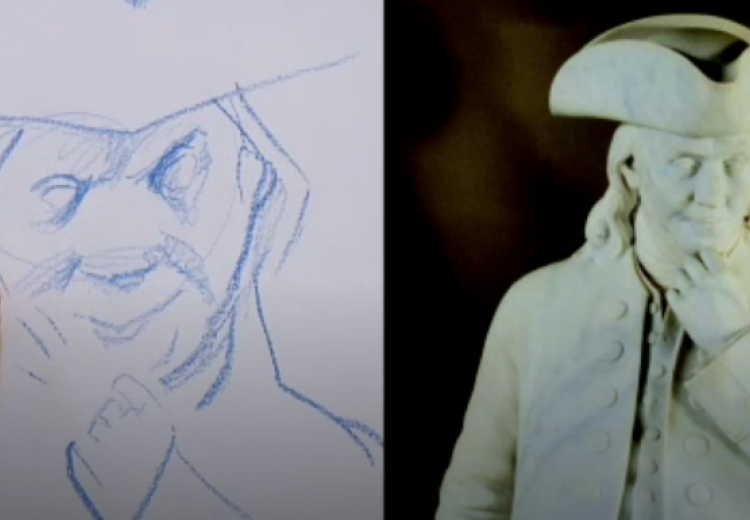 George Washington, Benjamin Franklin, and Abraham Lincoln are three of the best-known figures from U.S. history, and the portraits of them by Stuart, Powers, and Gardner are instantly recognizable. In this video from Picturing America, political caricaturist Steve Brodner brings a new perspective to the artistic rendering of these three men by drawing out the characteristics he finds most resonant.
View the video (6 minutes) from Picturing America.

Access the Picturing America lesson plans for Stuart's portrait of Washington, Powers's statue of Franklin, and Gardner's portrait of Lincoln.
Classroom Connections
Comprehension Questions
How do these three pieces of art tell stories, according to Brodner?
How do Lincoln's facial features communicate a narrative about his presidency and the recent national past?
What draws people to Franklin?
Why does Brodner question whether or not Stuart wanted to paint "Washington the human being?
How does Brodner describe his caricature process? What does he seek to capture?
Discussion Questions
What do the different media—painting, sculpture, photography, and caricature—allow these artists to express with their work?
Caricatures are often irreverent. Does that description fit Brodner's drawings?
EDSITEment Resources
EDSITEment has a plethora of resources about these three figures and the historic events in which they played parts.
George Washington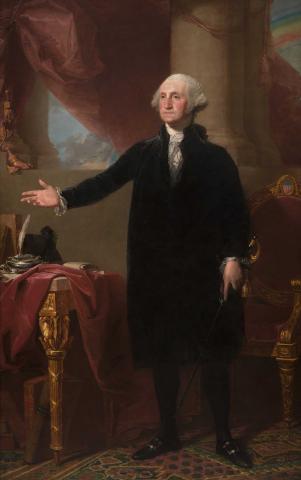 Benjamin Franklin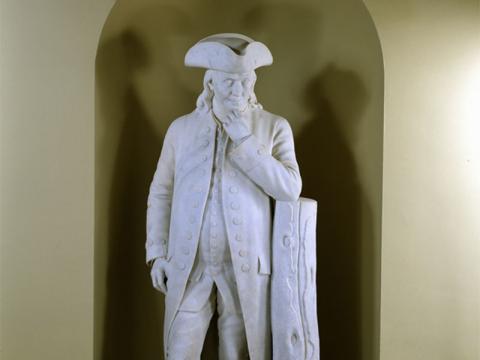 Abraham Lincoln