Media Resource
Picturing America: Thomas Eakins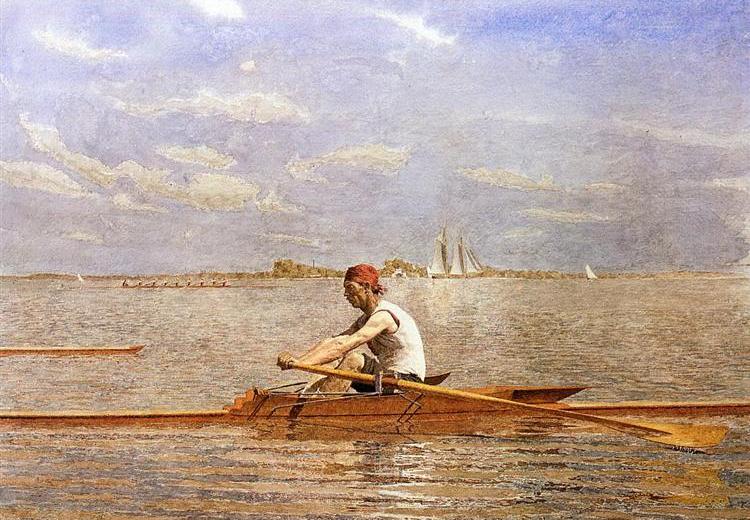 In this short video from Picturing America, learn about Thomas Eakins's expert watercolor portrait of John Biglin on Philadelphia's Schuylkill River.
View the video (5 minutes) from Picturing America.
Classroom Connections
Comprehension Questions
How did Gérôme respond to Eakins's painting when he received it?
What theme is common in Eakins's work?
How did Eakins achieve the fine details in this painting with watercolor?
What can we learn from looking at the back of the painting?
EDSITEment Resources
Eakins's painting can open a conversation about the history of sport and leisure in the United States. The late nineteenth century, when Eakins created this painting, saw the growth of new leisure activities and changing ideas about sport and diversion. Students can explore this moment with the lesson plan Having Fun: Leisure and Entertainment at the Turn of the Twentieth Century and accompanying student activity, Having Fun: The Economics of Leisure (grades 6-8).