Media Resource
Picturing America: Mission Concepción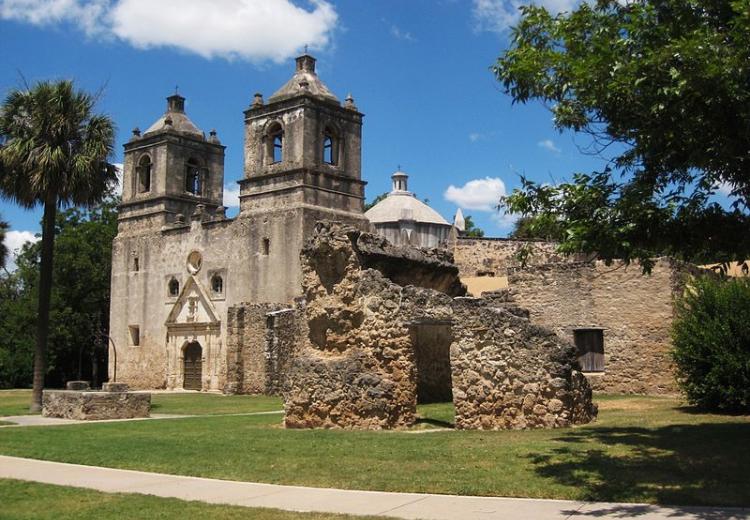 As the Spanish moved northwards from the viceregal capital in Mexico City, they relied on military and religious institutions to secure their grasp on the territory. Missions, run by Catholic friars, were one of the most important implements of colonial rule. The Spanish crown, which sought to extract wealth from the Americas and preserve a delicate social balance, relied on the Catholic Church to integrate indigenous people into the colonial economy and society through religious conversion and labor.
Mission Concepción, in San Antonio, Texas, is the best-preserved Spanish mission in the United States. Completed in 1755, much of the original construction remains intact.
View the video (6 minutes) from Picturing America.
Classroom Connections
Comprehension Questions
How can the Spanish missions alter our understanding of North American geography and demography?
What role did religion play in the Spanish colonial project?
What was involved in the restoration process?
EDSITEment Resources
EDSITEment has a lesson dedicated to understanding daily life in Mission Concepción: Mission Nuestra Señora de la Concepción and the Spanish Mission in the New World (grades 6-8). For younger students, the lesson Early Multi-National Influences in the United States (grades K-5) explores the legacies of European colonization of North America.
This media resource could also be used as part of a conversation about the impact of colonization on indigenous peoples throughout the Americas. The Teacher's Guide American Indian History and Heritage offers helpful resources and suggestions for teaching about indigenous histories and cultures.