Media Resource
Picturing America: John James Audubon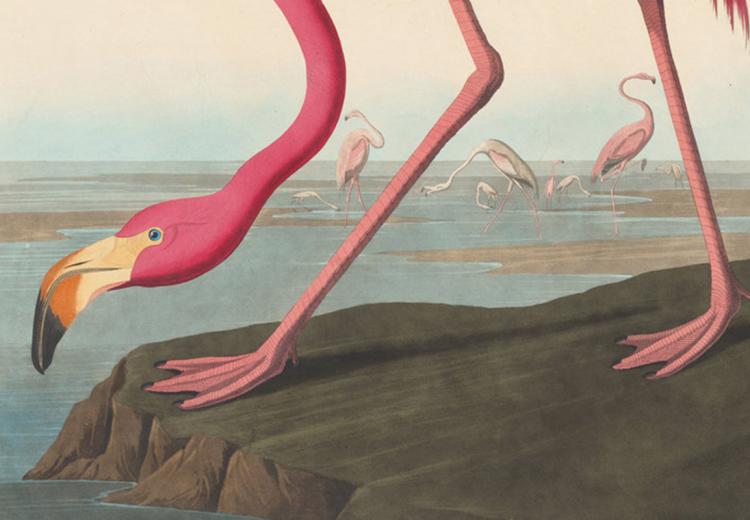 The son of a plantation owner in the French colony of Saint-Domingue (now Haiti), John James Audubon became one of the most celebrated ornithologists in the United States. The Birds of America was his magnum opus and consists of 435 life-size prints of birds in the United States.
In this video, you will learn more about one of those prints: American Flamingo.
View the video (7 minutes) from Picturing America.
Classroom Connections
Comprehension Questions
What is the relationship between Audubon's original watercolors and the prints made of them? What evidence appears in the video to support your answer?
How do Audubon's paintings contribute to knowledge of ornithology? What elements does he include to increase the scientific value of his work?
How did Audubon create such lifelike paintings?
EDSITEment Resources
Audubon's work speaks to a variety of wider themes across the humanities, including the impact of humans on the environment and the relationship between humans and nature. Audubon was working at a time of industrialization and intense westward expansion in the United States, two factors which motivated the impulse to document American wildlife before it was displaced or driven extinct by humans. The environmental changes wrought by U.S. expansionism were one of many consequence of this westward push. The following EDSITEment resources can help connect Audubon's work to its larger historical context.