Media Resource
Picturing America: Jacob Lawrence and Martin Puryear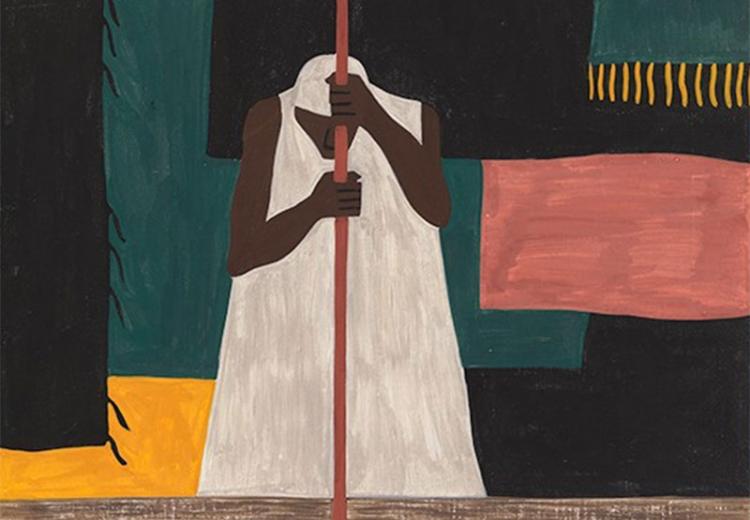 Both Jacob Lawrence's "The Migration of the Negro" and Martin Puryear's "Ladder for Booker T. Washington" represent facets of African American history. Lawrence's print of a woman washing clothing is part of a series portraying the Great Migration of African Americans from the Jim Crow South to the northern and western United States in pursuit of a better life. Puryear's sculpture, while its title references an individual, similarly speaks to shared experiences of long and protracted struggle for dignity and justice.
View the video (5 minutes) from Picturing America.

Access the Picturing America lesson plans for Lawrence and Puryear.
Classroom Connections
Comprehension Questions
Why is Jacob Lawrence significant to American art?
How do work and labor figure in Lawrence's work?
What kinds of progression does Puryear's ladder illustrate?
EDSITEment Resources
EDSITEment has lesson plans for each work of art: Jacob Lawrence's Migration Series: Removing the Mask (grades 6-8) and Martin Puryear's Ladder for Booker T. Washington (grades 9-12).
EDSITEment has also created this Teacher's Guide for African American History and Culture, which compiles a wide array of lesson plans, curricula, and other resources for teaching and learning African American history in the United States.