Media Resource
Picturing America: Edward Hopper's "House by the Railroad"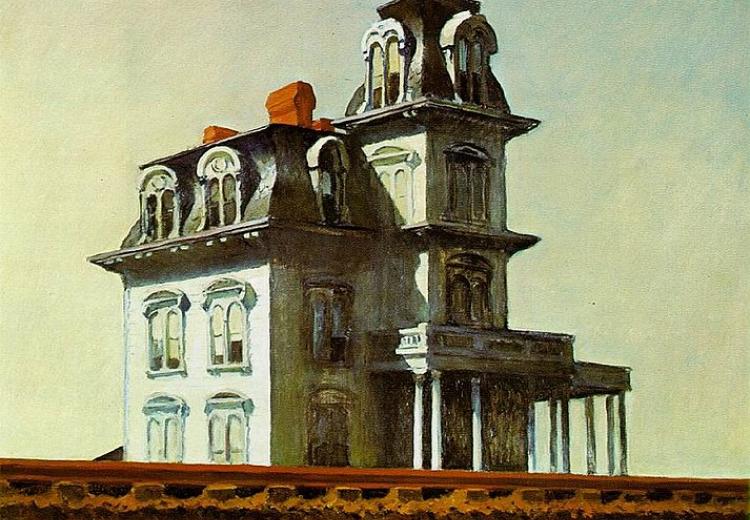 Though Edward Hopper lived in New York City for much of his life, he was critical of urban life and modern technology, a perspective visible in this melancholy painting of a seemingly-abandoned Victorian house by the side of a railroad. Film was one of the few technological innovations that Hopper valued, and, indeed, his painting has much in common with film, especially in its use of light and shadow. Learn more with Picturing America.
View the video (6 minutes) on Picturing America.

Access the Picturing America lesson plan for "House by the Railroad."
Classroom Connections
Comprehension Questions
What connections do you note between Hopper's work and cinema?
What themes and emotions come through in Hopper's painting?
How has Hopper's "House by the Railroad" influenced other artists and popular culture?
EDSITEment Resources
Explore the literary connections between Hopper's painting and the poem Edward Hirsch wrote about it in the lesson plan Edward Hopper's "House by the Railroad": From Painting to Poem (grades 6-8).
Develop an understanding of the historical context in which Hopper created this painting with the following lessons about 1920s America and the interwar years: