Media Resource
Picturing America: Childe Hassam's "Allies Day"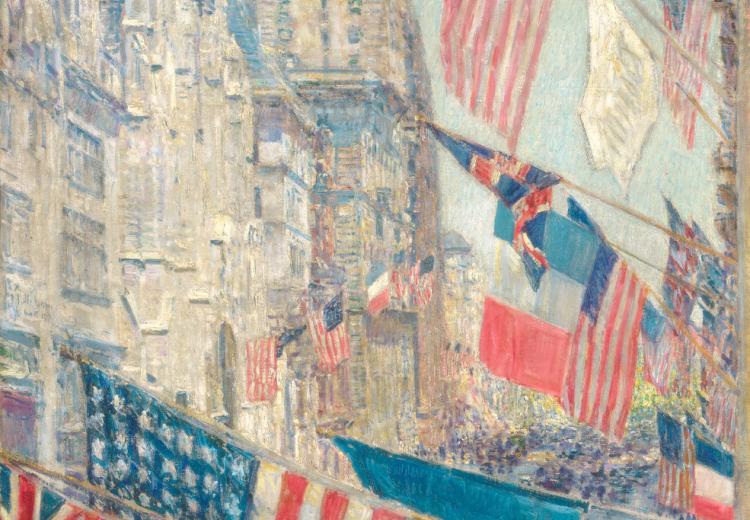 Childe Hassam created this painting, titled Allies Day, in May 1917, shortly after Woodrow Wilson declared that the United States would enter the first World War to support the Allies. Hassam, an American Impressionist, supported Wilson's decision, though many other Americans—including, for years, Wilson himself—did not want to get involved in the war. Learn more about Hassam's celebratory painting with Picturing America.
View the video (6 minutes) from Picturing America.
Classroom Connections
Comprehension Questions
What was the context in which Hassam created this painting?
How are art and politics connected in Childe Hassam's painting?
What is the relationship between art and propaganda?
How does impressionism contribute to the painting and its political message?
EDSITEment Resources
Hassam's work could be readily integrated into a unit on the first World War and U.S. attitudes toward intervention. The following EDSITEment resources are a good place to start: