Media Resource
Picturing America: The Brooklyn Bridge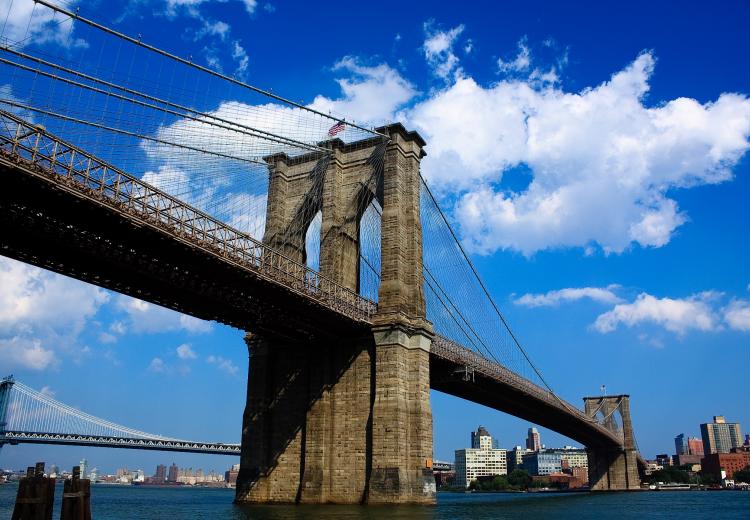 Built in 1883, the Brooklyn Bridge has endured as a compelling part of the Brooklyn and Manhattan landscapes for over a century. In this video from Picturing America, explore how two artists have represented the bridge in their work.
View the video (6 minutes) from Picturing America.

Access the Picturing America lesson plans for Walker Evans's photograph and Joseph Stella's painting.
Classroom Connections
Comprehension Questions
Why did Walker Evans believe in photography? How does it allow him to portray the bridge?
How has Joseph Stella's work inspired other artists?
What does the Brooklyn Bridge symbolize?
EDSITEment Resources
The Brooklyn Bridge, as Evans's and Stella's work suggests, endured as a symbol of modernity and progress long after it was first built. Connect it to its historical context—industrialization, urbanization, immigration—and to modernism with these lesson plans and other resources from EDSITEment: