Lascaux Cave Paintings are discovered
Lascaux: La Vie en Caverne!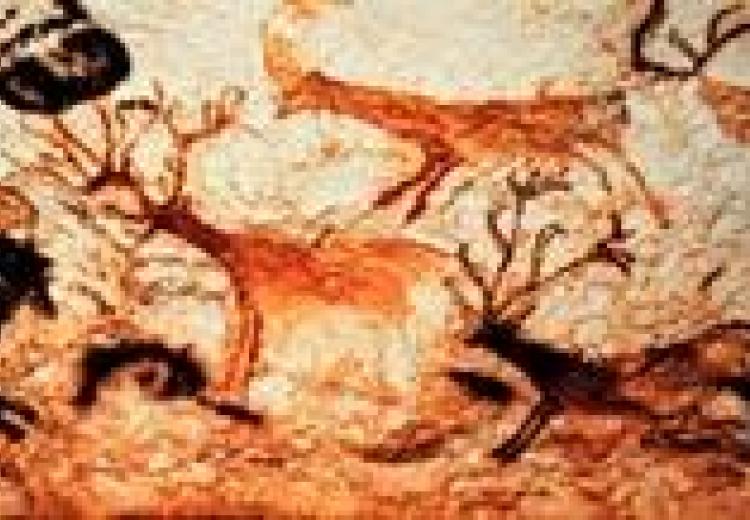 Speleology, the scientific study of caves, began in France with Edouard Martel. It's only appropriate that elementary French students learn their cave-art vocabulary by studying the caves of France. In this highly kinetic lesson, students will explore cave paintings of France and create their own cave-wall art for the classroom.
At the conclusion of this unit, students will be able to: explain the purpose of cave paintings and rock art
identify some of the animals that roamed France in prehistoric times
appreciate the methods used by ancient civilization to create cave and rock art
use appropriate French words related to cave exploration:explorer, la grotte, la casque, la lumière, allumer, la peinture, la gravure, le dessin, la sculpture, l'archéologie, archéologue, préhistorique, la pierre, troglodyte
Why do people make paintings or sculptures or other works of art? Why do you suppose cave people painted or scratched pictures on their walls?
What kinds of stories can we get from the pictures they put on their walls? If you lived in a cave home, and you wanted to tell an important story about living in France, how would you put it into pictures?
Cave Art: Discovering Prehistoric Humans through Pictures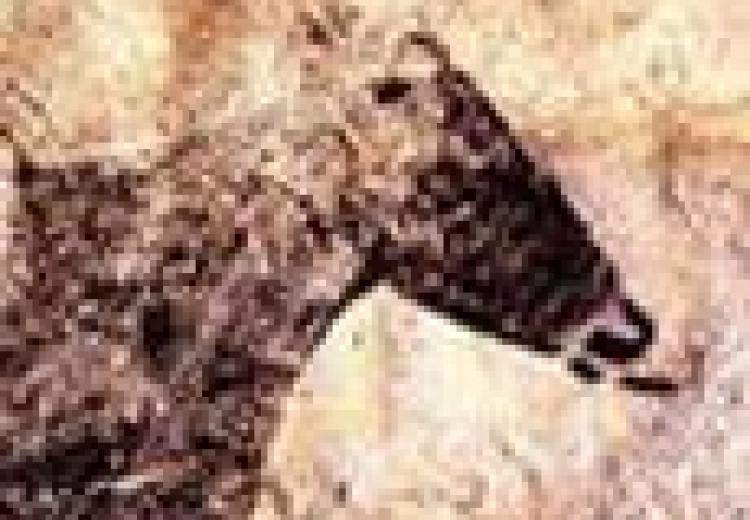 In this lesson, students travel to the past to explore how people in earlier times used art as a way to record stories and communicate ideas. By studying paintings from the Cave of Lascaux and other caves in France, students discover that pictures are more than pretty colors and representations of things we recognize: they are also a way of communicating beliefs and ideas. In many cases, this is what gives us clues today about what happened long ago, especially when there are no written records left behind.
This lesson gives students the opportunity to understand and appreciate the power of art to tell stories, communicate ideas, and promote understanding of the world around us. In this lesson, students learn about images created by people in pre-history and the stories those pictures tell -- both for the people who created them and for us today as we try to understand what life was like many, many years ago.
After completing this lesson, students will be able to do the following:
Verbally demonstrate an understanding of how paintings and drawings help convey significant ideas and events and how people today understand the past from putting together stories and history from these images.
Explain how pictures function as symbols, recognizing the way in which the relationship between pictures and words allows images to convey meaning.
Understand how to "read" a picture and put together a series of images in a way similar to that of putting together words to form a story and gain knowledge about the past.
How do people express ideas through art?
Why do people use images to tell stories and to communicate?
What did people use to record important events in their lives or history long ago?
How has art been used throughout history to tell stories or to show us what people in other times and places considered important?
Related websites