Day of Remembrance of the Victims of Slavery and the Trans-Atlantic Slave Trade
Frederick Douglass's "Narrative:" Myth of the Happy Slave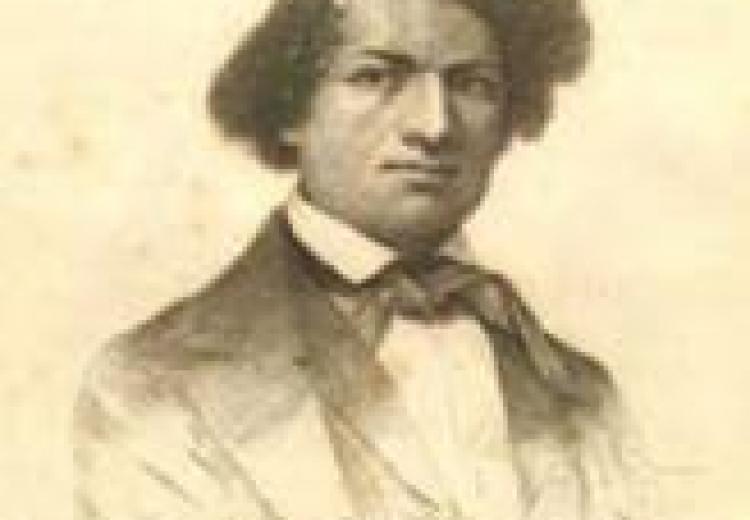 In 1845 the Narrative of the Life of Frederick Douglass, an American Slave, and Written by Himself was published. In it, Douglass criticizes directly—often with withering irony—those who defend slavery and those who prefer a romanticized version of it. Pitilessly, he offers the reader a first-hand account of the pain, humiliation, and brutality of the South's "peculiar institution."
One myth that Southern slave owners and proponents perpetuated was that of the slave happily singing from dawn to dusk as he or she worked in the fields, prepared meals in the kitchen, or maintained the upkeep of the plantation. In his Narrative—particularly chapters 1 and 2— Douglass quickly distinguishes the myth from the reality. He uses incidents of cruelty that he witnessed along with songs of the slaves themselves—spirituals—to emphasize this distinction.
In this lesson, students analyze Douglass's first-hand account to see how he successfully contrasts myths with the reality of life under slavery.
Note: Students are expected to have some knowledge of slavery in U.S. history in the pre- Civil War period.
College and Career Readiness Standards
CCSS.ELA-Literacy.CCRA.R.1 Read closely to determine what the text says explicitly and to make logical inferences from it; cite specific textual evidence when writing or speaking to support conclusions drawn from the text.
CCSS.ELA-Literacy.CCRA.R.4 Interpret words and phrases as they are used in a text, including determining technical, connotative, and figurative meanings, and analyze how specific word choices shape meaning or tone.
CCSS.ELA-Literacy.RL.8.1 Cite the textual evidence that most strongly supports an analysis of what the text says explicitly as well as inferences drawn from the text.
College and Career Readiness Standards
In the process of completing this lesson, students will be able to explain the use and effectiveness of precise word choice, imagery, irony, and rhetorical appeals in a persuasive text that deliberately contrasts reality with myth.
Explain Douglass's exploration of the multiple meanings behind slave spirituals as a way of understanding slave life.
How does Frederick Douglass's skilled use of rhetoric craft a narrative that is also a compelling argument against slavery?
According to Douglass, what were some common misconceptions or myths about slaves and their situation?
Perspective on the Slave Narrative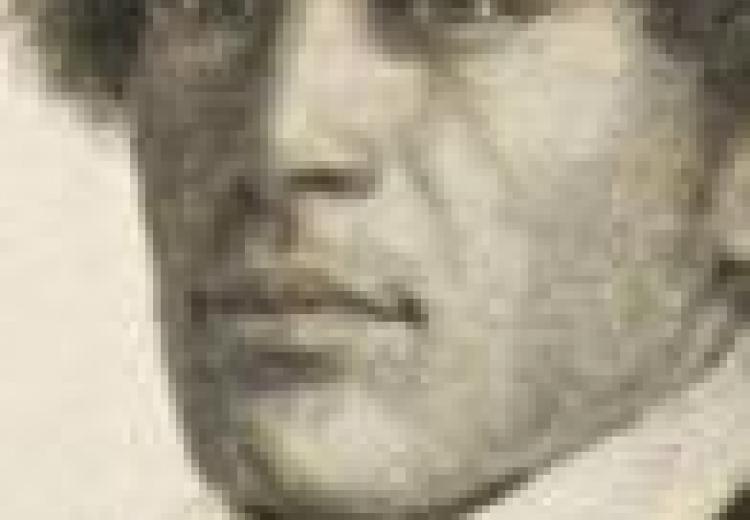 The Narrative of William W. Brown, An American Slave (1847), along with the Narrative of the Life of Frederick Douglass (1845), set the pattern for the slave narrative, one of the most widely-read genres of 19th-century American literature and an important influence within the African American literary tradition.. To help students recognize the complex nature of the slave narrative and its combination of varied literary traditions and devices, this lesson explores Brown's work from a variety of perspectives. Students first consider the narrative as a historical record, examining episodes that describe the conditions Brown lived through as a slave. Next, they examine it as a work of literature, investigating the rhetorical techniques Brown uses to shape his experiences into a story. Third, students consider the work's political dimension, weighing the arguments that Brown presents as an abolitionist spokesman and the degree to which his narrative should be treated as political rhetoric. Finally, students approach the narrative as an autobiography, a work of self-actualization in which Brown charts a spiritual as well as a literal journey to freedom. To conclude the lesson, students produce an essay explaining how Brown's narrative challenged the prejudices of readers in his own time and how it challenges prejudices today.
After completing this lesson, students will be able to
Describe the slave narrative and its importance in the abolitionist movement
Gain experience in working with the slave narrative as a resource for historical study
Evaluate the slave narrative as a work of literature
Examine the slave narrative and other documents in the context of political controversy as an argument for abolition
Explore themes of self-actualization and spiritual freedom within the slave narrative
What role did the slave narrative have both in historical and in literary traditions?
How did William Brown's narrative contribute to the abolitionist movement?